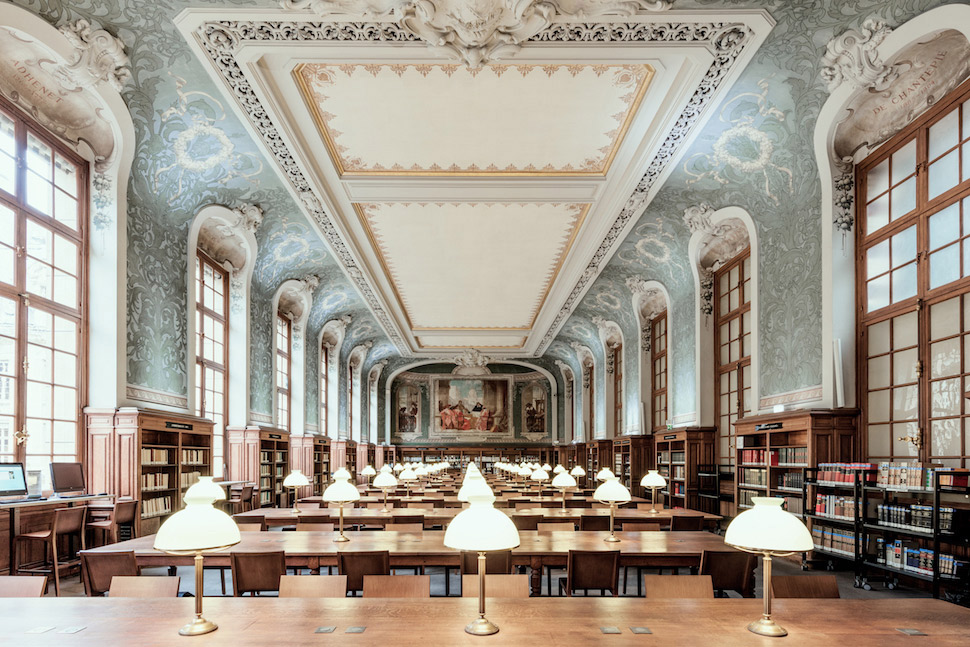 Paris-based photographer Ludwig Favre captures the beauty of amphitheaters at the Paris-Sorbonne University.
Each room features the classic architectural elements and wood furniture of the Parisian institution. As Favre shares with Artistic Odyssey, the Sorbonne represents a significant symbol of the knowledge, "the culture, and history" that has always fascinated him. He aims to depict the beauty of the amphitheaters, through photography to "restore desire to the tourists," visiting notable places in Paris.
By capturing the amphitheaters in an empty state, the images have an extraordinary sense of calm that makes it visually mesmerizing.
See more of Ludwig Favre's work on his website and more below.
Stunning photographs of La Sorbonne in Paris, France by Ludwig Favre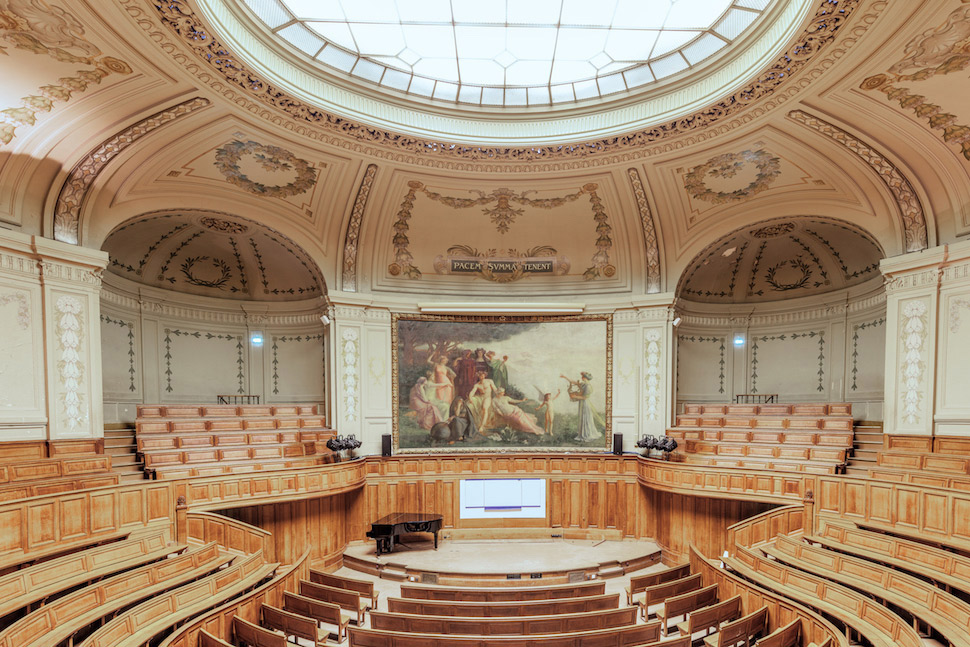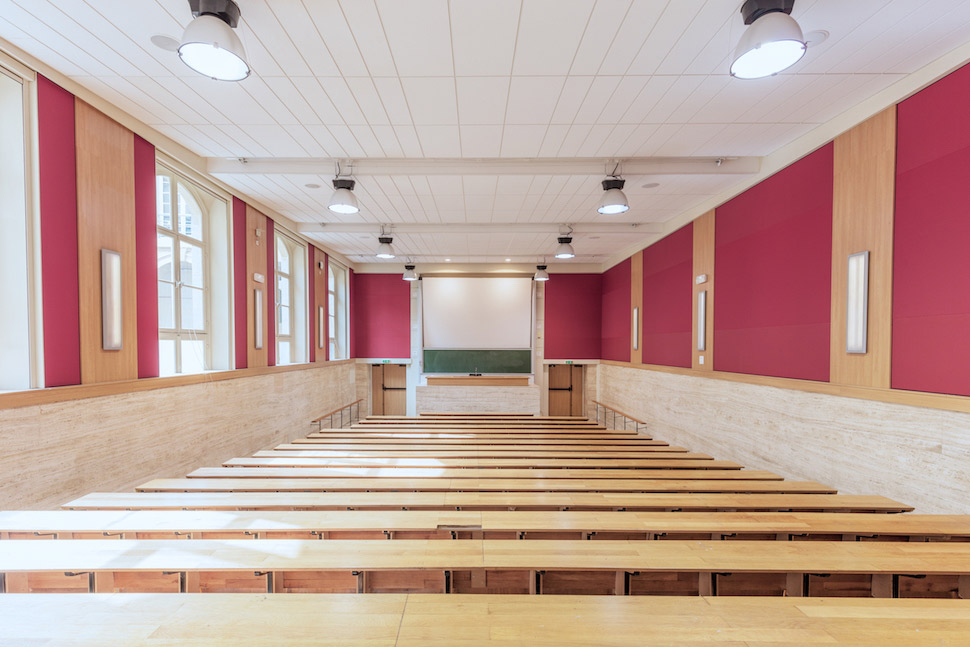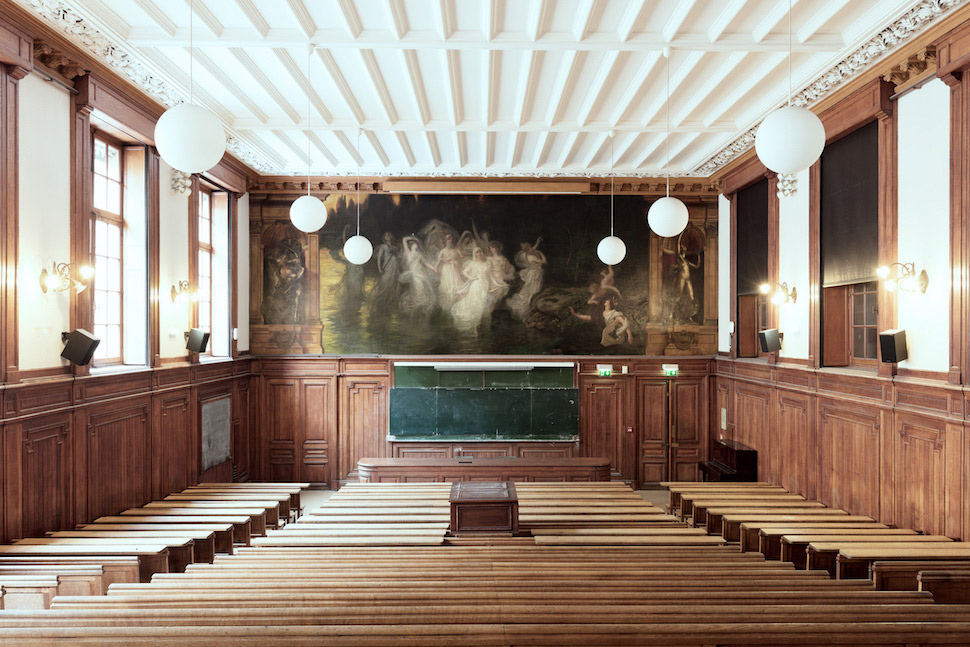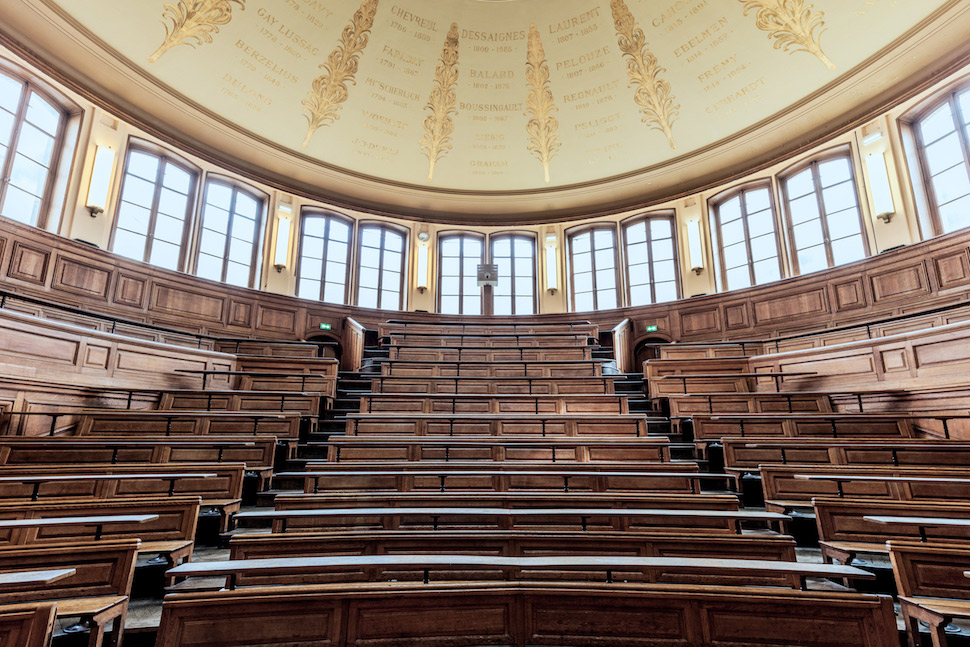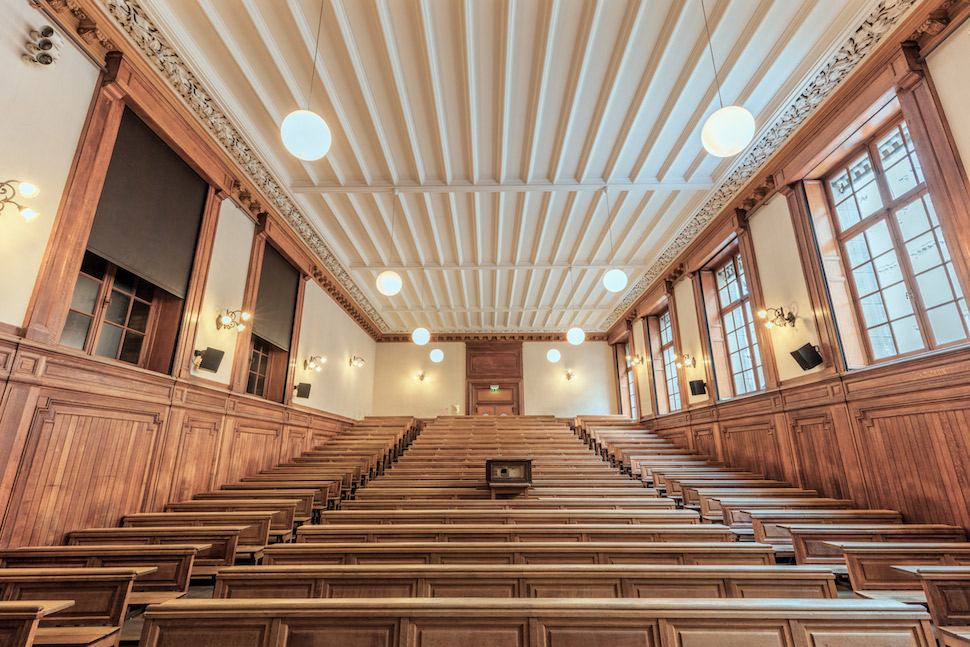 Images courtesy of Ludwig Favre
Find more photography inspiration here.