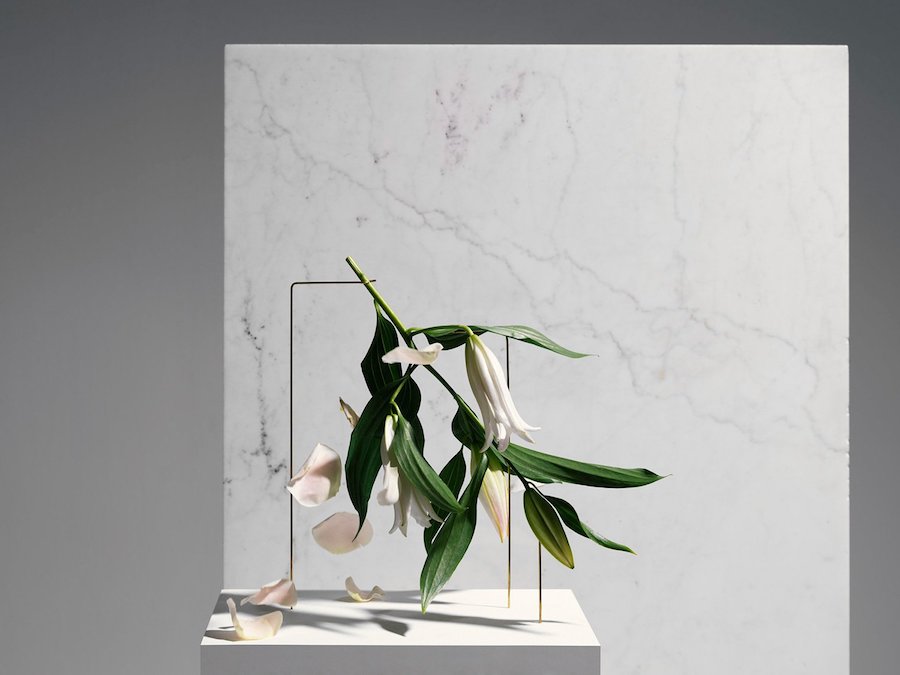 "Posture Vases," is a captivating collaborative series of creative, minimal vases by Italy-based design team Bloc Studios and photographer Carl Kleiner. Inspired by Kleiner's series, "Postures," this project features flowers mounted on marble bases with metal wires that can transform into different angles and positions.
"The posture series came from experiments with methods to control the positions of the flowers in order to photograph them in poses and arrangements that made them look alive," Kleiner explained. The result is a distinct interplay of contrasting materials that beautifully complement each other.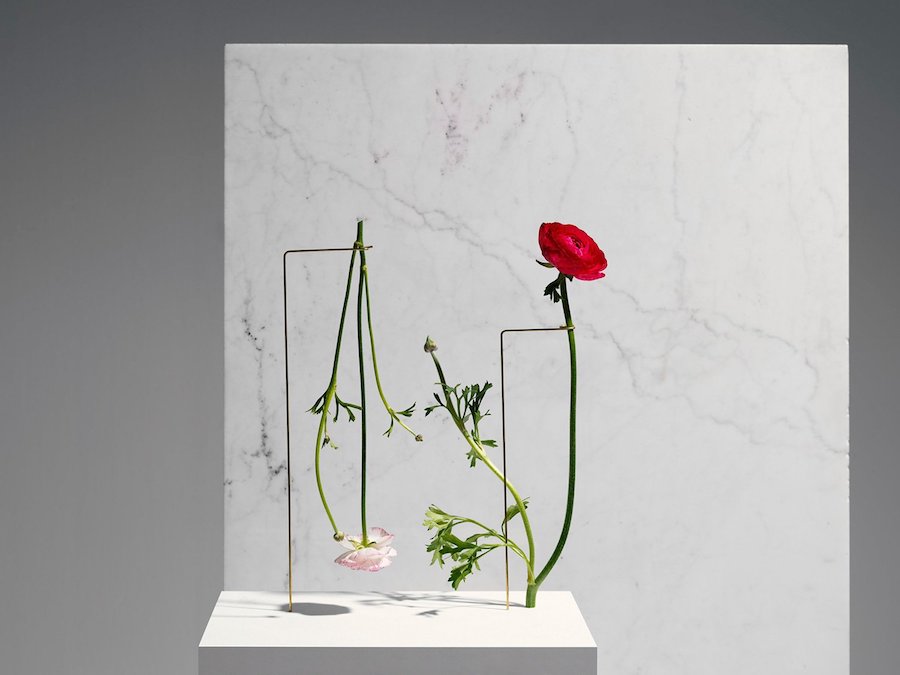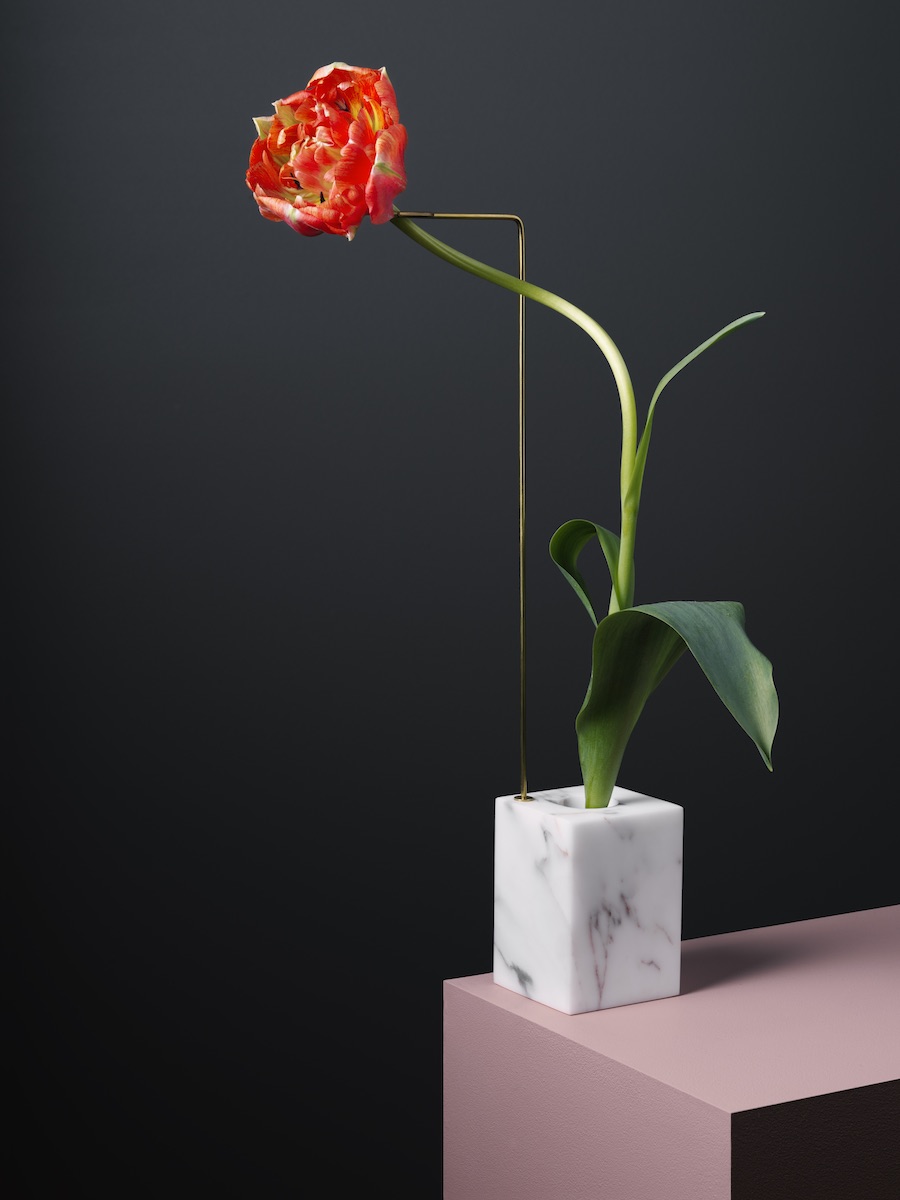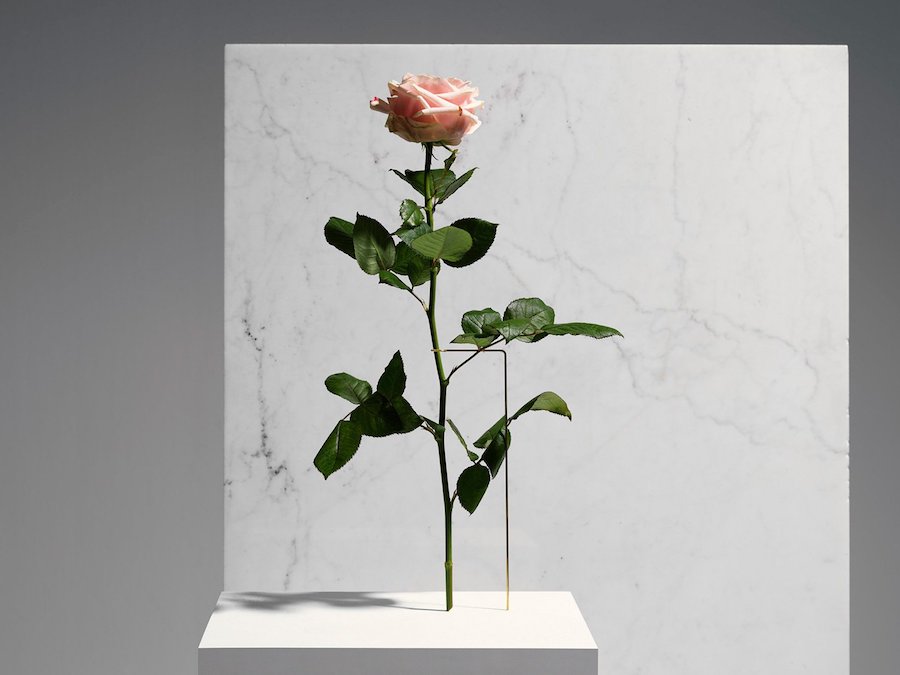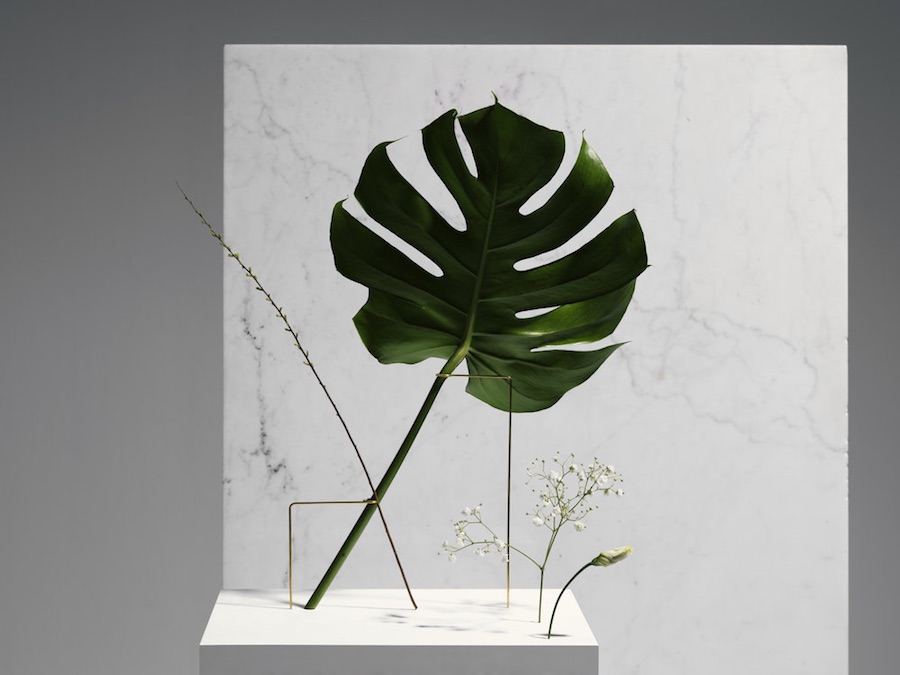 Images courtesy of Bloc Studios work here.
—Find more creative inspiration here.