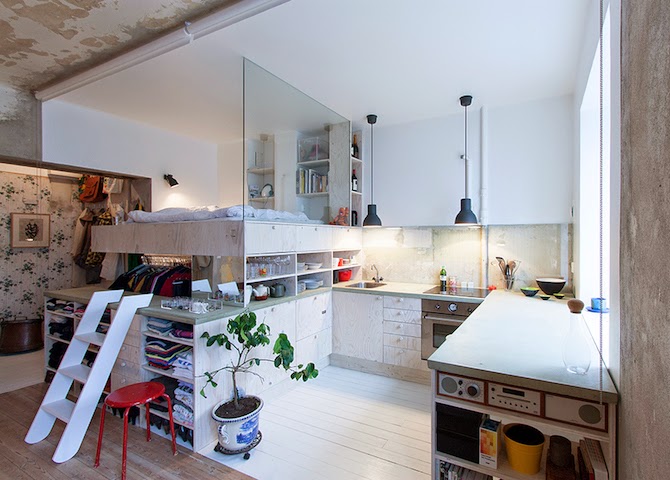 You must have wondered: a storage room turned into a fully functional apartment? Impossible. But it's true! Swedish Architect Karin Matz turned this storage room into an organized and fully functional space.
The vision was simple. Make every part of this 36sqm space functional, which includes adding appliances, a bathroom, and room to divide spacial areas.
A little bit of a challenge? Yes.
However, the amount of time and effort Matz has put into this home has paid off immensely. The apartment is unique and has a good amount of space and storage.
Ultimately, furnishing this property was all about finding creative ways to add touches of individuality while harnessing the available floorspace. Now if only we could get our space to look this organized and functional.
Storage Room Turned into a Beautifully Organized and Functional Apartment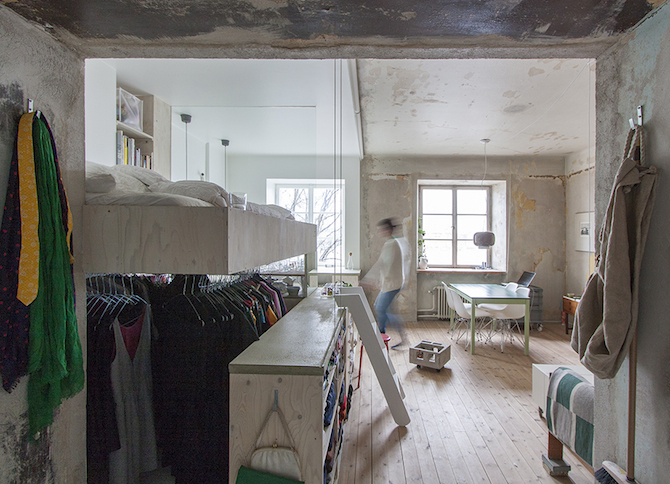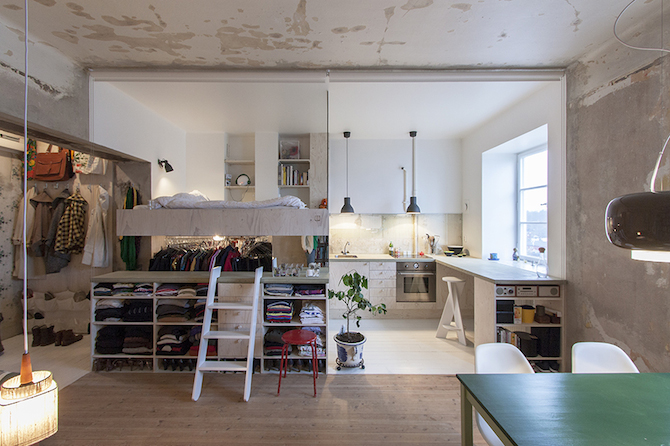 A little background on this home:
"When the apartment on Heleneborgsgatan in Stockholm, Sweden was for sale in 2012 it had been used as furniture storage for 30 years. The previous owner had begun a renovation in the 1980s but fell ill and the apartment was left untouched until his death. Time had been frozen; wallpaper was half removed, only a few tiles and a kitchen faucet were sticking out of a wall, there was no electricity and a bathroom only with signs of rats as inhabitants."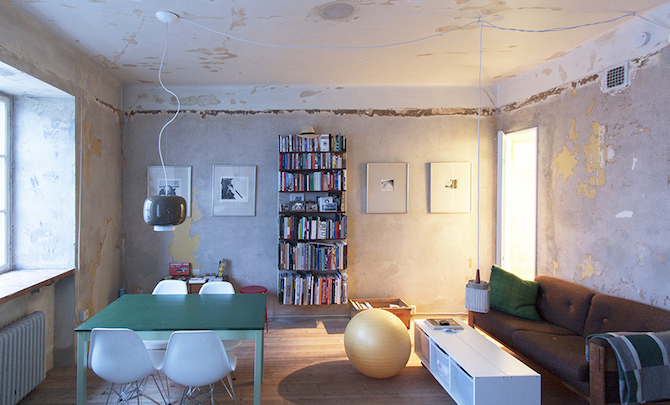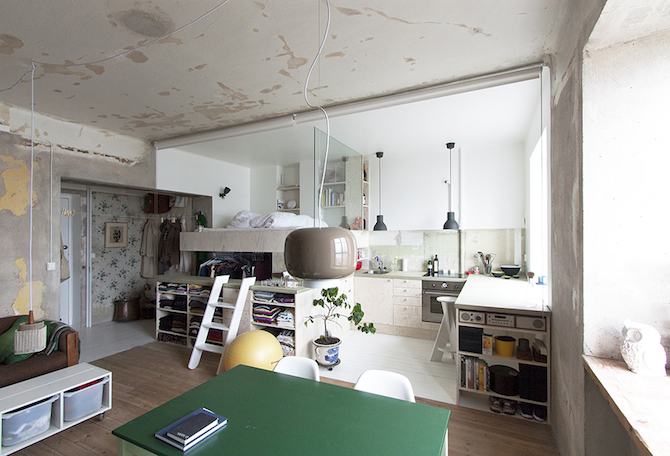 If you're interested to know more about this space visit Karin's website here.
(Images + quote: Karin Matz) Find more design inspiration here.