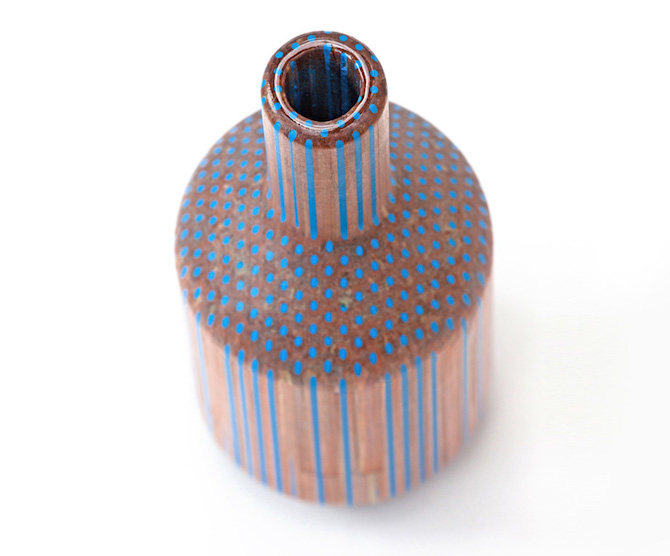 Studio Markunpoika created vases out of the most unlikely object, pencils. In a series called: Amalgamated, the pencils are glued together to form a solid block. Then, the pieces are shaped using a lathe.
"Amalgamated' is a collection which explores the relationship of a mass produced 'tool' and its individual purpose. The beauty of the pencil as an object seems to go unnoticed if utilised only for their primary purpose," Studio Markunpoika shared. '"Amalgamated" is a visual and tactile investigation by using pencils as a raw material. This holistic principle has been the fundament for creating this set of vases; let the pencils become a thing themselves."
Be sure to check out the video below.
(Images + Quote: Studio Markunpoika)
See more inspiration
here
.