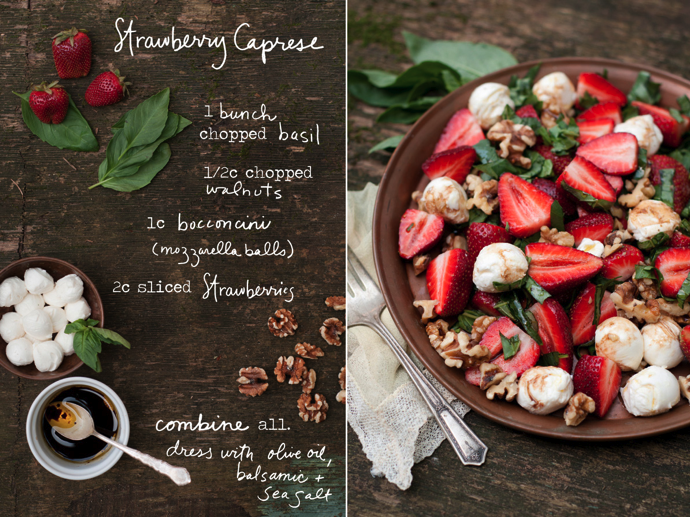 This strawberry caprese is delish, I promise you won't fall asleep at lunch from boredom, it's a tasty alternative to a regular salad. Give it a try.
Strawberry Caprese

Ingredients:
1 Bunch chopped basil
1/2 cup chopped walnuts 
1 cup bocconcini aka mozzarella balls
2 cups sliced strawberries
So simple. Mix all ingredients. Add the final touches of extra-virgin olive oil, balsamic, and sea salt to to taste. Enjoy!