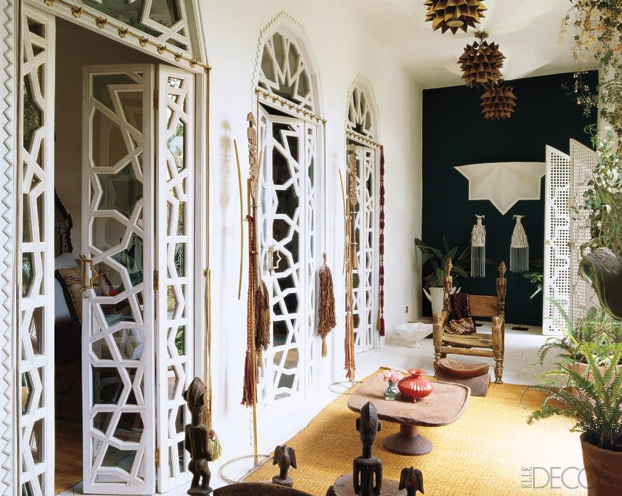 The home of fashion designer Lisa Bruce embodies the perfect vision of a Moroccan home. From the use of colors to the elaborate furnishings and artifacts, it's the kind of unconventional home that lacks a dining room and incorporates nature into the kitchen by building around a tree that grows through the roof, all of which enhances your curiosity of this place. In other words, Bruce's home is the ultimate Moroccan dream.
Gorgeous Moroccan Oasis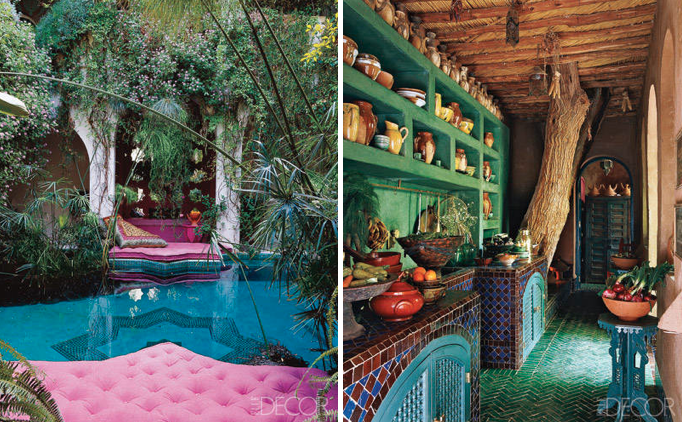 I love the open shelves and tree trunks in the Kitchen.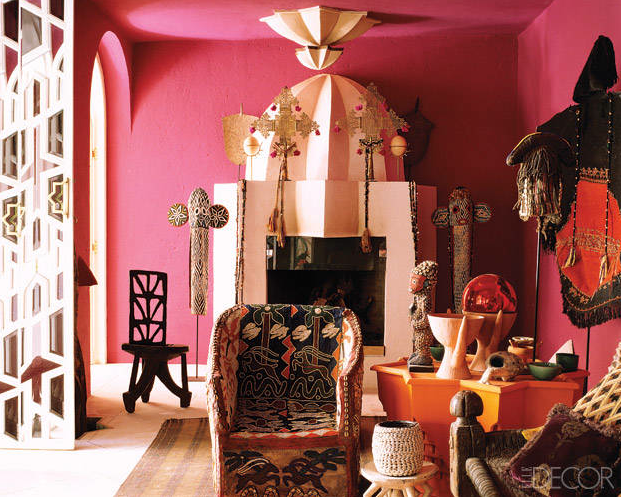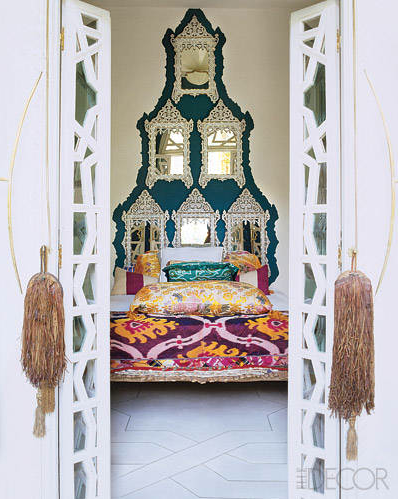 For more info and pictures on Lisa Bruce's home, visit Elle Decor.
Photography by: Simon Upton
Find more interior design inspiration here.