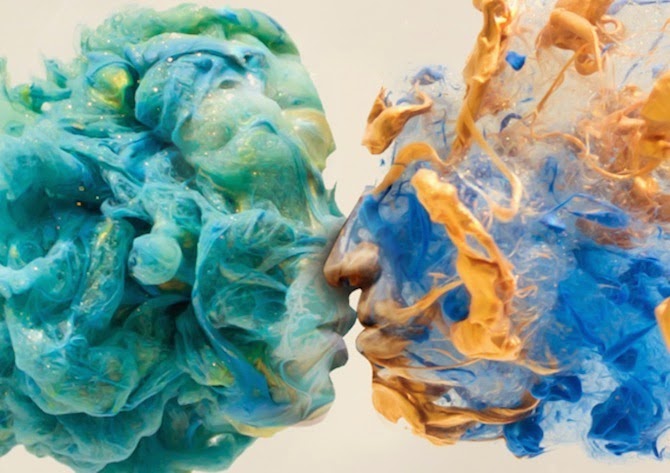 Destruction/Creation, is a mesmerizing series by Chris Slabber, an artist based in South Africa. Inspired by the works of Alberto Seveso, Slabber alters paint swirled in water into photographic portraits. In the images, faces and figures emerged from the colorful swirls of paint. The overall imagery appear almost effortless and natural.
Slabber explains, "The idea behind this series was to show that from Destruction comes Creation. As the paint falls there is a constant point of creation, but at the same time it destroys itself."
See more of Chris Slabber's work below.
(Images: Chris Slabber)
— Find more art inspiration here.