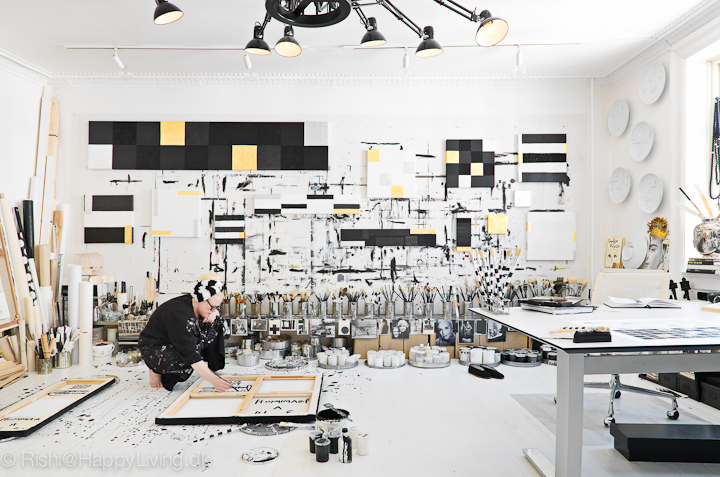 The classical black and white studio of artist Tenka Gammelgaard, is pretty incredible. Many of Tenka's artworks reflect the same color combination in the studio (complete with spotted flooring!)
The subtle attention to detail showcases more than enough inspiration for a true artist. After seeing where Tenka creates, it is no wonder her artworks have a distinctive theme. Just look at the details (all the way down to the black and white paint brushes) in this studio.
Inside Artist Tenka Gammelgaard's Studio
The black paint drip flooring reminds me of a Jackson Pollock painting.