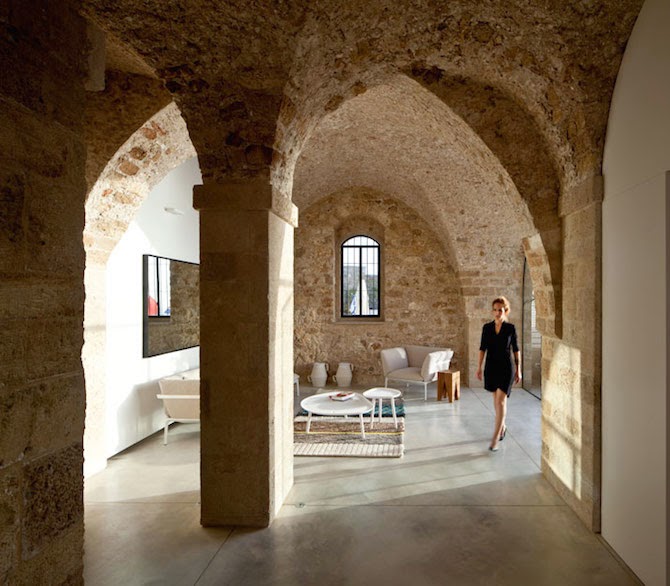 This gorgeous home in Jaffa, Tel Aviv, Israel is kept in its original state and overlooks the beautiful Mediterranean Sea. The space is almost free of lighting, and other elements, yet there are floods of natural light throughout the home. The project was designed by Pitsou Kedem Architects. The end result harmoniously combines historic roots with contemporary elements, the designers have created an airy space that exudes originality.
More background on this historic space:
"The central idea was to restore the structure's original, characteristics, the stone walls, the segmented ceilings and the arches including the exposure of the original materials (a combination of pottery and beach sand). The building has been cleaned of all of the extraneous elements, from newer wall coverings and has undergone a peeling process to expose its original state. Surprisingly, modern, minimalistic construction styles remind us of and correspond with the ascetic style of the past, and this despite the vast time difference between them. The central idea was to combine the old and the new whilst maintaining the qualities of each and to create new spaces that blend the styles together even intensify them because of the contrast and tension between the different periods."
See more below.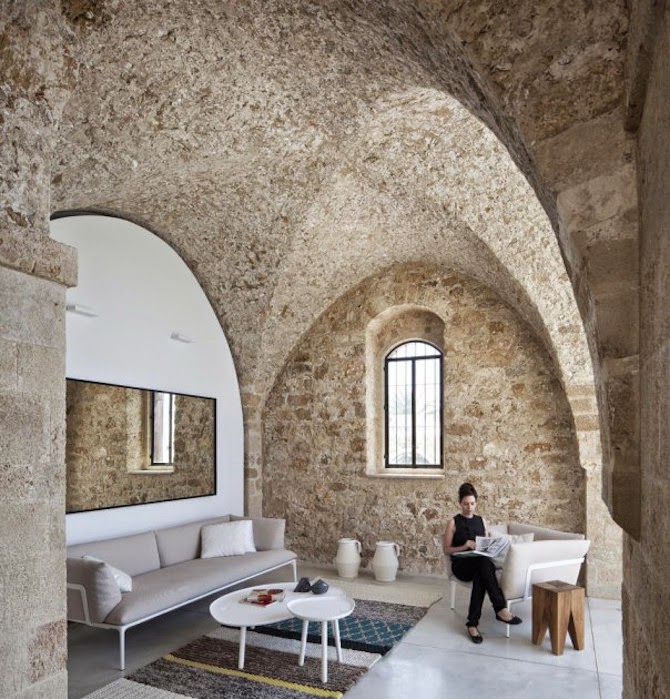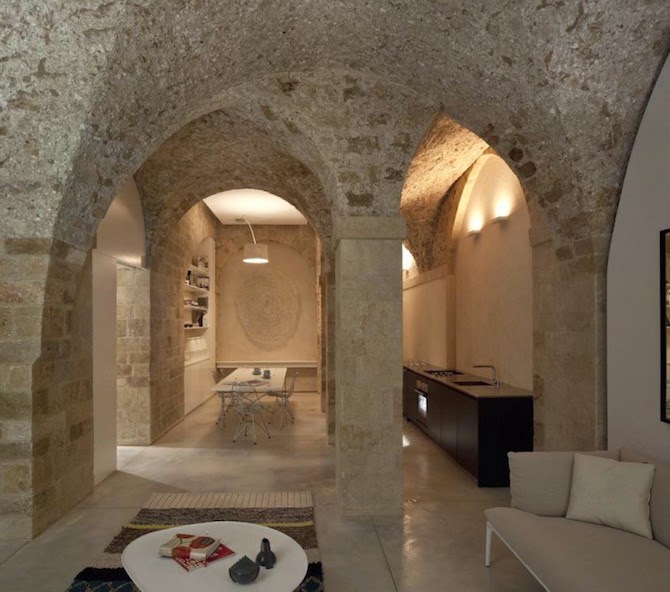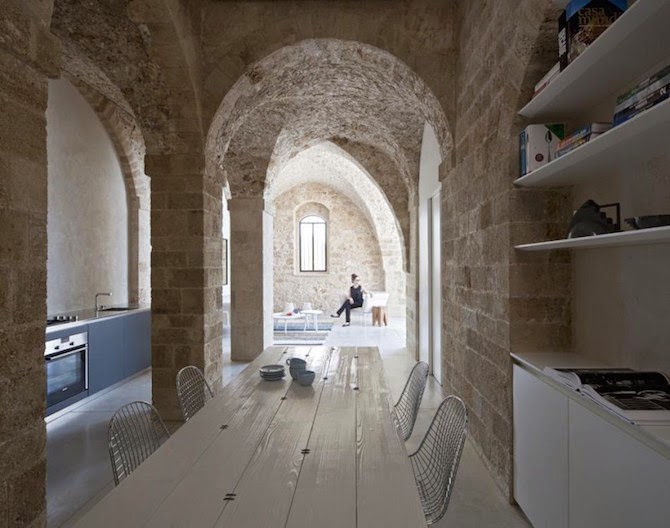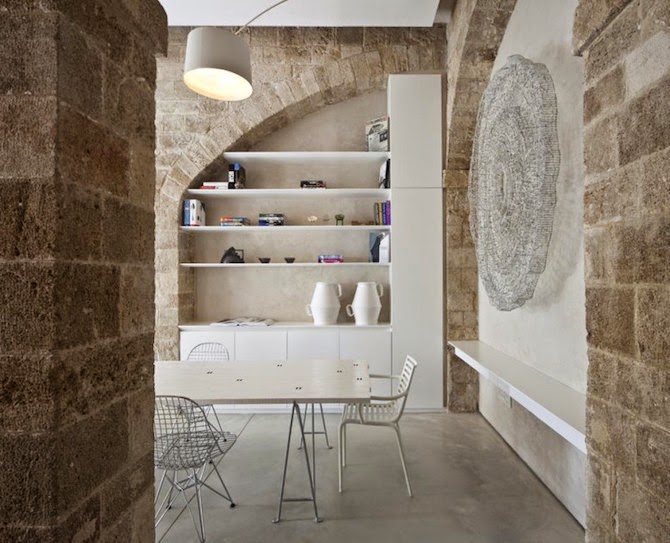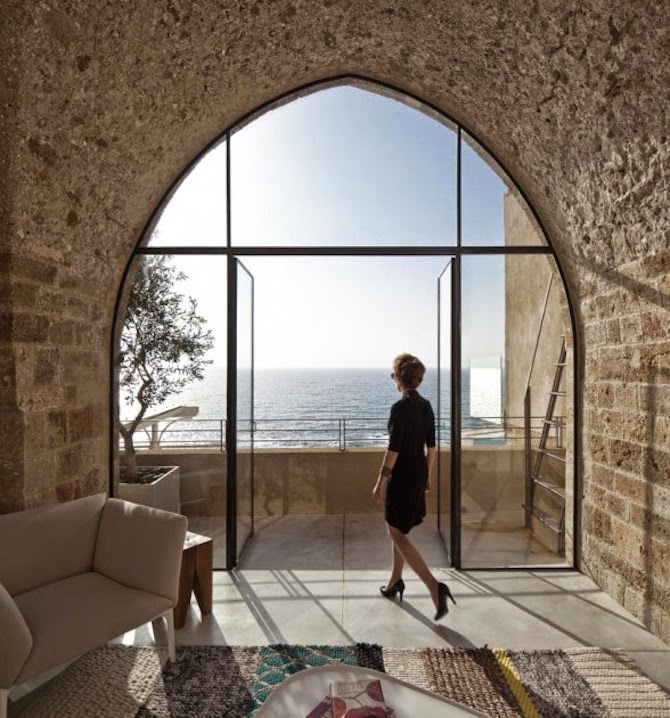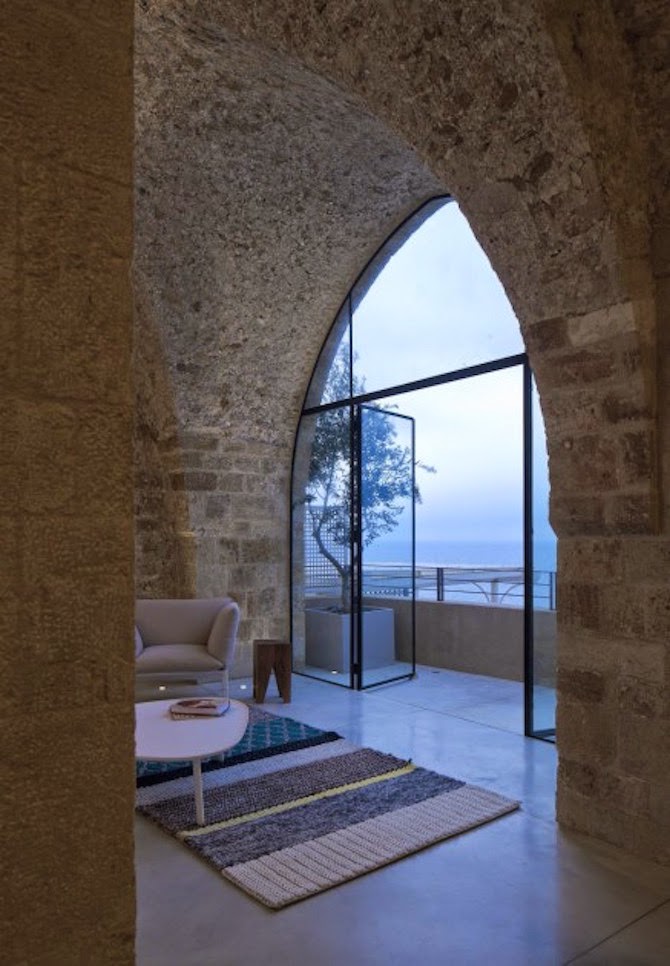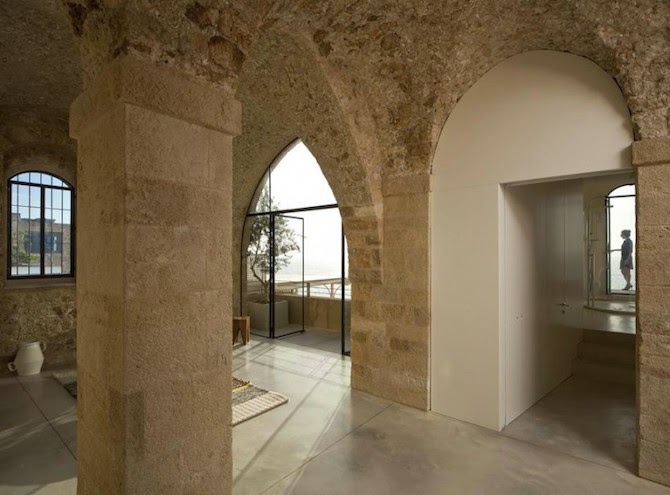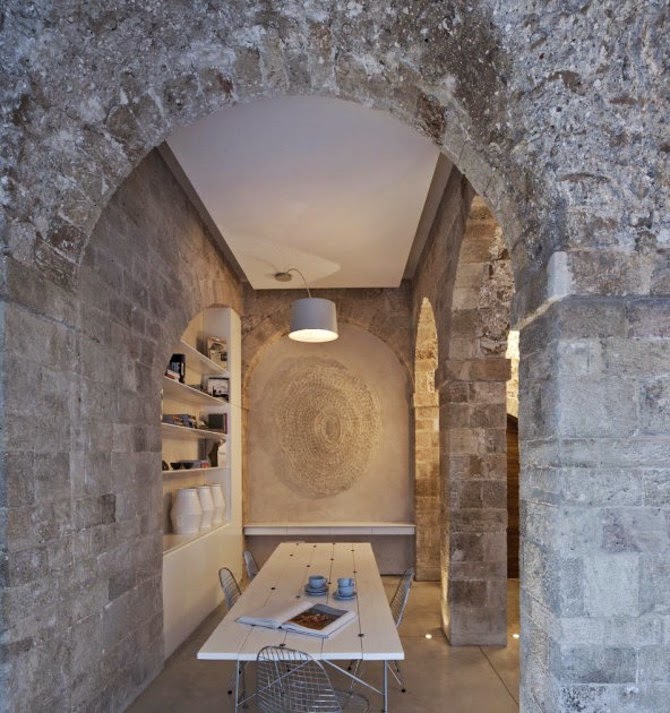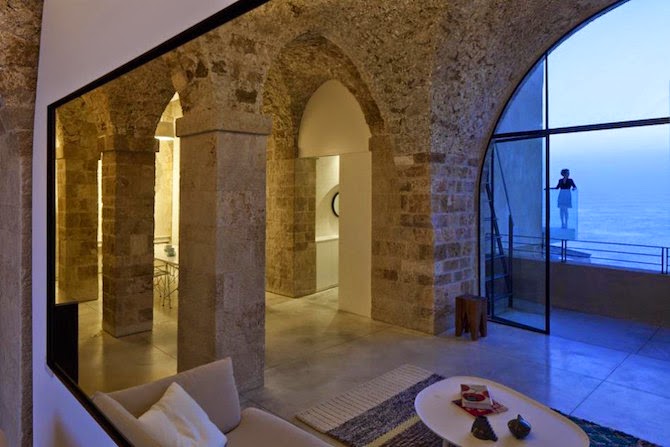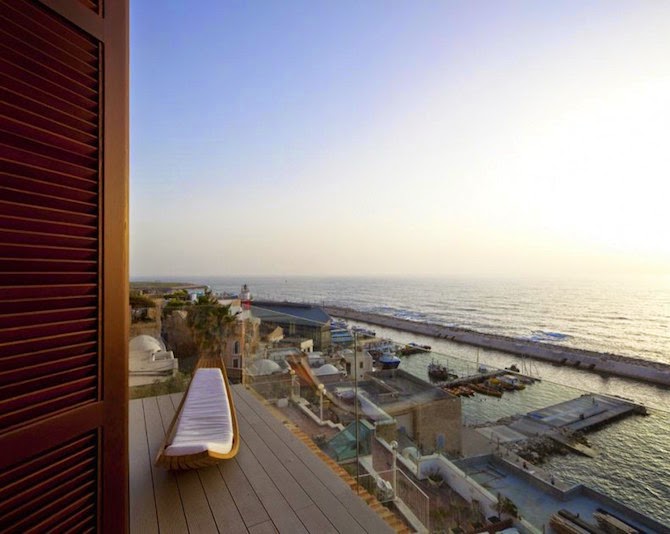 (Images: Courtesy of Pitsou Kedem Architects)