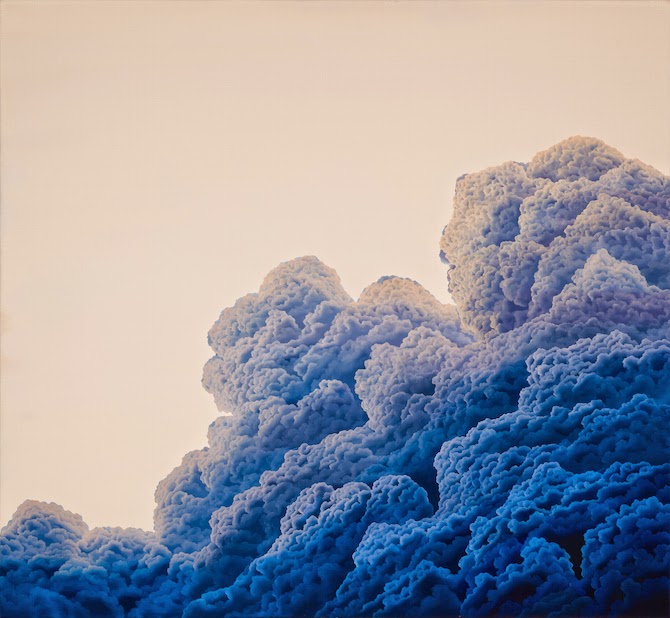 Denver-based artist Laura Guese creates dreamy depictions of cloudscapes. The atmospheric theme reflect Guese's interest with the "surreal and fortress-like" elements. "My work embodies the concept of "castles in the sky," or striving toward the impossible. The clouds have sharp edges similar to the harsh exteriors of castles, yet they still evoke a certain cloudy softness and luminescence," Guese says. Her large-scale cloudscapes are both compelling and dreamy.
"I feel transported just staring at the forms and motion of clouds," she says. "The sky is peaceful, and very meditative. That's what I want the viewer to feel."
You can find more of her work here and at the Mike Wright Gallery.