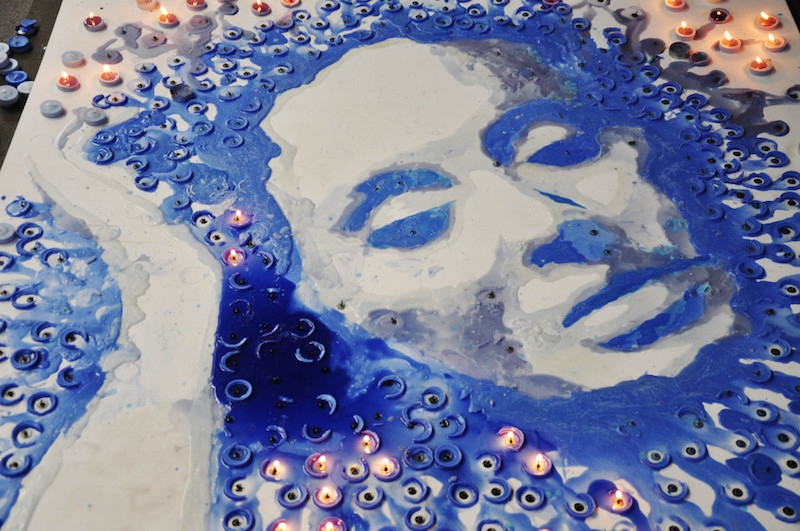 Happy Monday!
So, a new twist is happening around here with the Artist Spotlight feature, which will be up every Monday covering established and up-and-coming artists. I love to know what tools an artist uses to create their artwork or what inspired them, most of the answers have been so intriguing. The new Artist Spotlight will be up later today!
In the meantime, check out Artist Red Hong Yi's recent work, a portrait of Adele that is made out of melted candles.

Enjoy this video by Red (Hong Yi), is there anything she cannot do? First, it was the coffee cups, then the food, now candles? She's amazing.
(Images: Red Hong Yi)