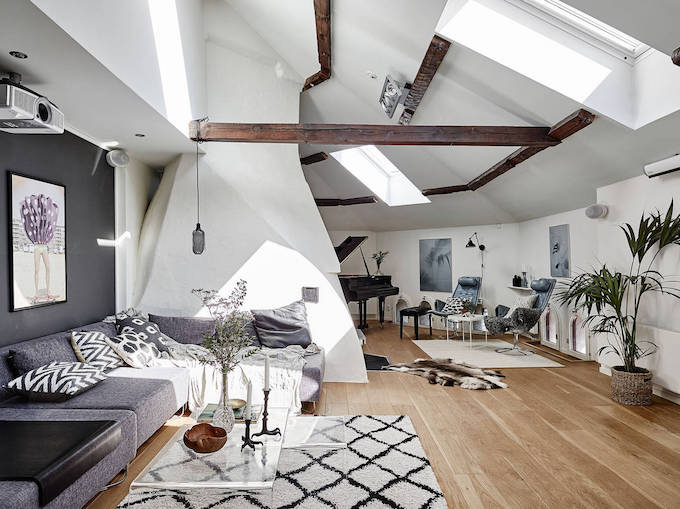 Located in Gothenburg, Sweden, this attic apartment is spacious and welcoming.
The apartment was built in 2004 and is spread over two floors. The first floor of this attic apartment features an open plan living room and kitchen, with seven skylights. The bedroom on second floor features a glass floor that surrounds the bed, which adds to the open plan concept of this space.
The minimal use of color creates a balanced, modern interior that helps reflect more light into the space and also draws focus on the beautiful exposed beams.
Overall, the result is a clean, modern space that will make you rethink attic living. See more of this attic abode and its unique features below.
Bright and Spacious Attic Abode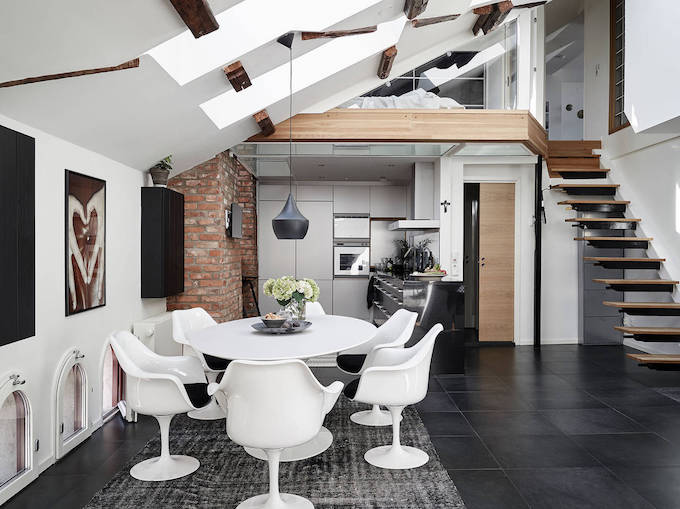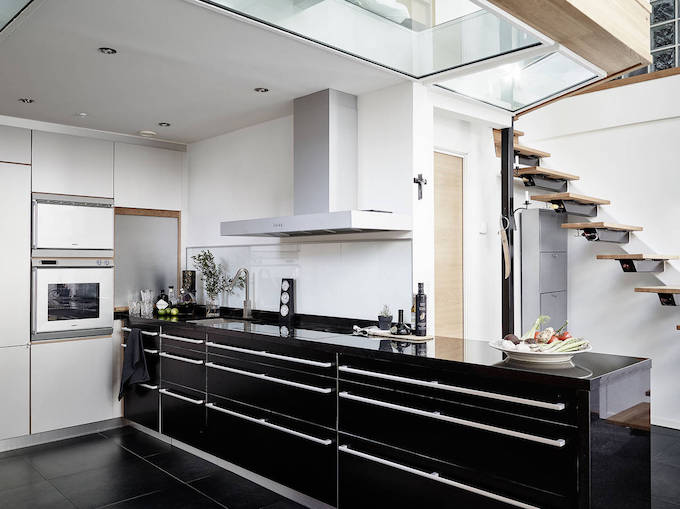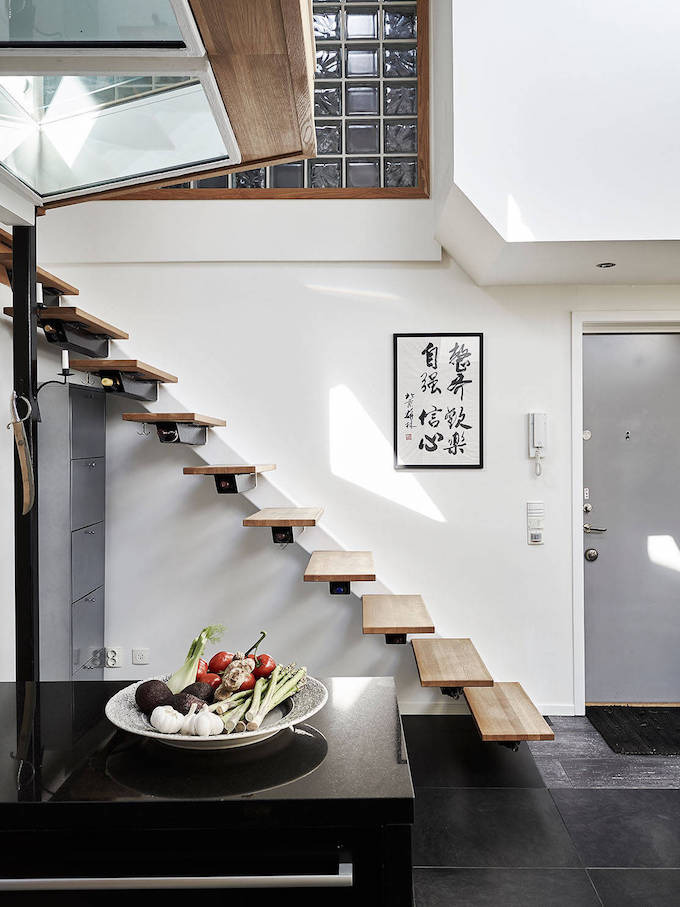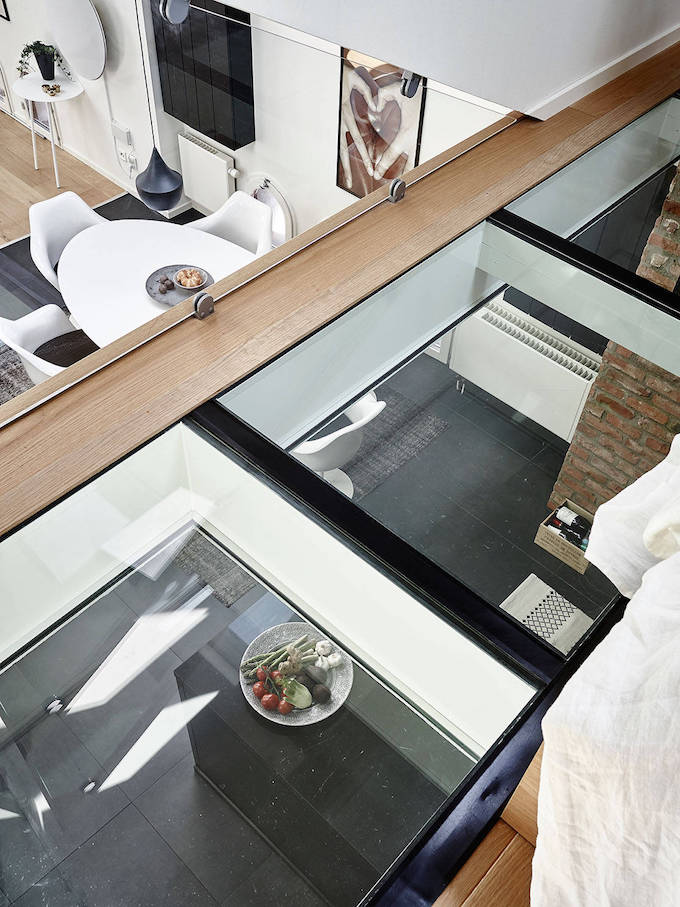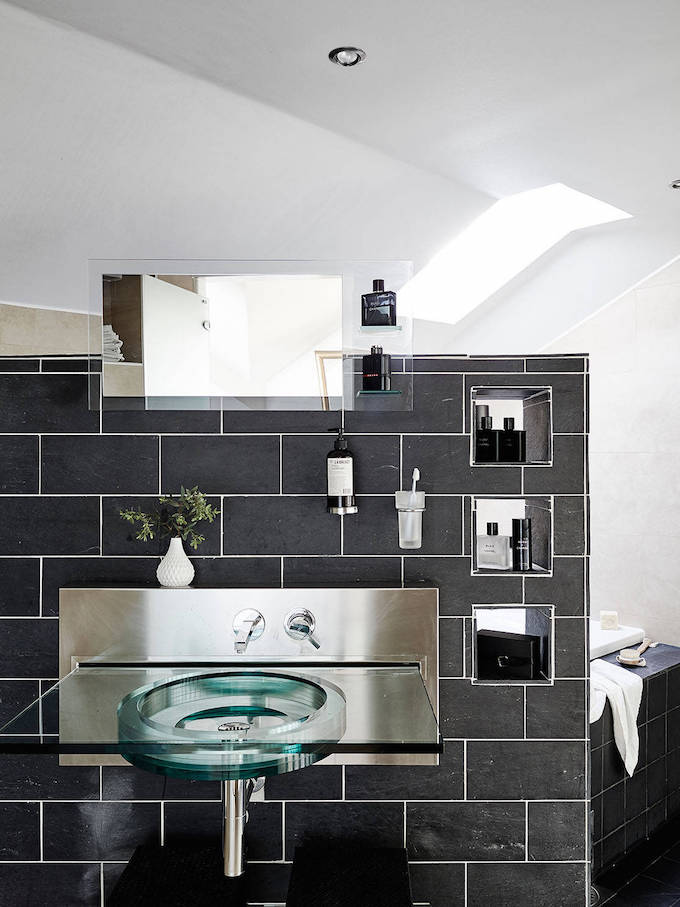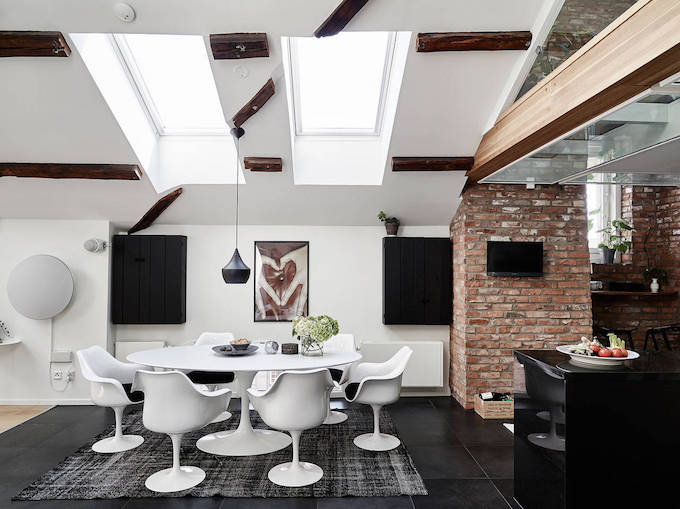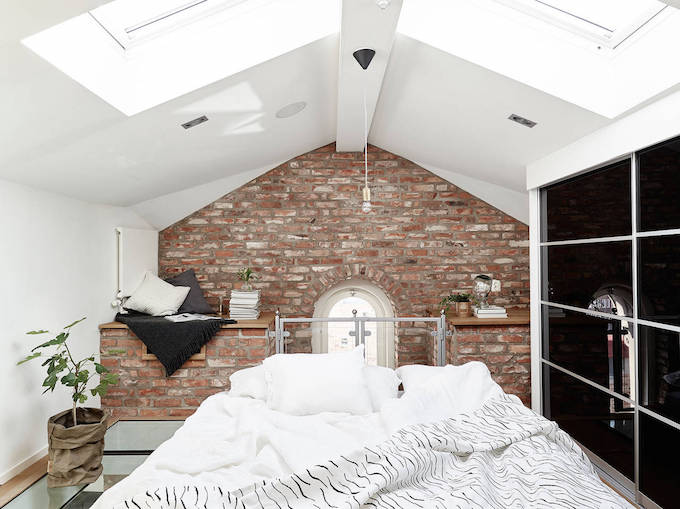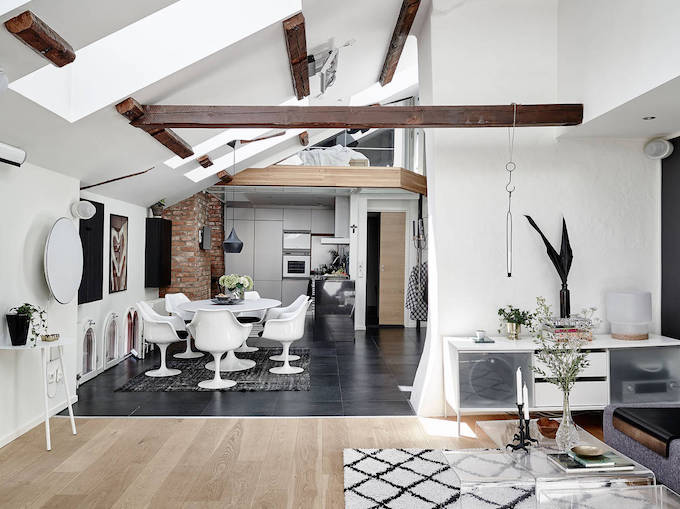 Thanks to the skylights and tall ceiling, the attic abode has plenty of natural light.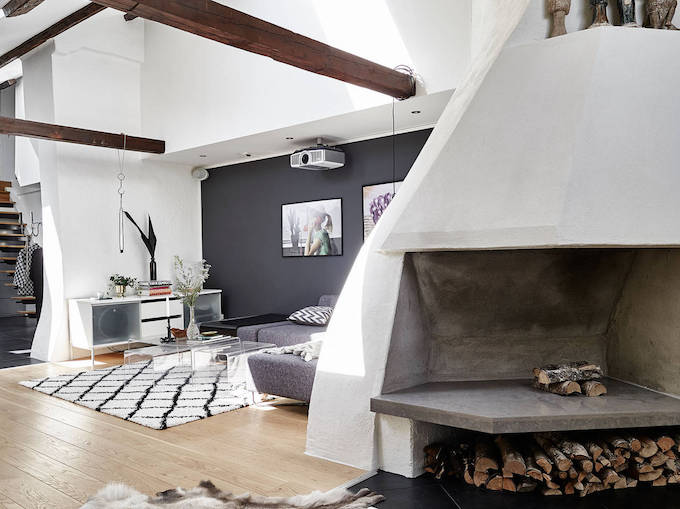 (Images courtesy of: Stadshem)