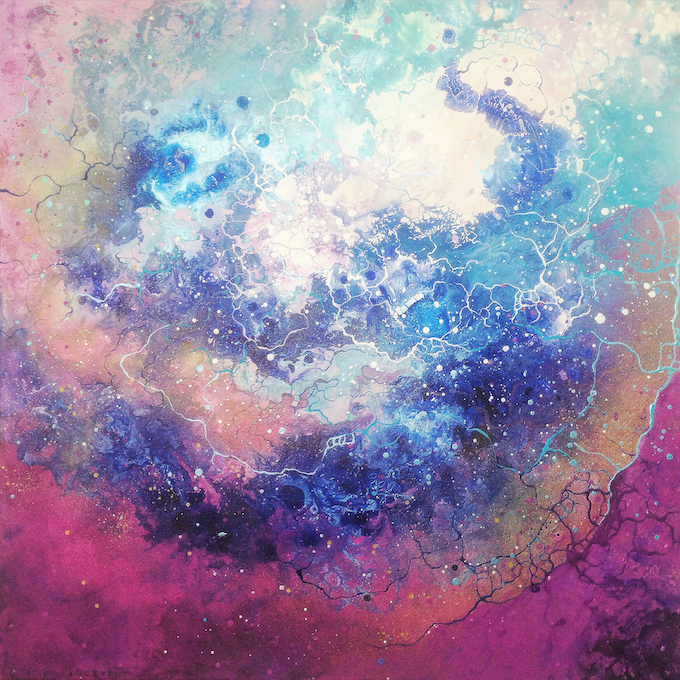 "My passion for art was born sometime in high school. Once I first got the chance to express myself on a canvas I knew this was it; what I was meant to do in life," explained Emma Lindström, an artist based in Gothenburg, Sweden.
Lindström creates abstract paintings that capture the viewers attention through its vibrant use of color and psychedelic elements. Ultimately, she says, "I just focus on conveying what comes to me."
Here, Lindström shares her source of inspiration, her process, and more.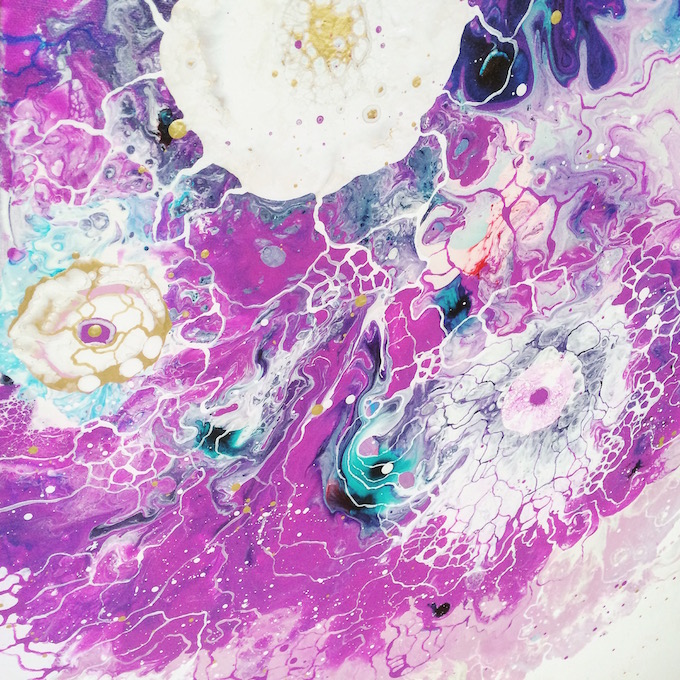 What inspires your work?
EM: "I'm continuously inspired by life itself and the energies that push everything forward and at the same time keep everything together. The energy that flows through me and on to the canvas is part of that grand force, and I'm amazed by how far that energy can reach. Just this; me answering an interview from the other side of the globe about my work is truly amazing and something I never expected just a year ago. So my work continue to take me on incredible journeys, as well as taking others with it on the way, and that all the inspiration I need to continue painting!"
Tell us more about your process to create the beautiful marble effect in your paintings? 
EM: "My process comes from years of experimentation with different media and techniques. Every piece truly is a new beginning for me, although acrylics are always the base on which I build my work. My advice to people who are interested in creating something similar is just to start experimenting. Nothing's off limits, everything's a possibility. And there really are no shortcuts to finding your own expression, I'm convinced that you get there by following your heart and make a lot of "mistakes" along the way. At least that's been the case for me."
Which of your paintings are you most proud of?
EM: "If I was to pick one that's remained very close to my heart I guess it would be Anohaao II. That was the piece when everything really clicked for me, when I first really knew I was on to something special. And it's also the first piece which got a lot of attention on the Internet and social media, and paved the way for things to come."
Anohaao II: