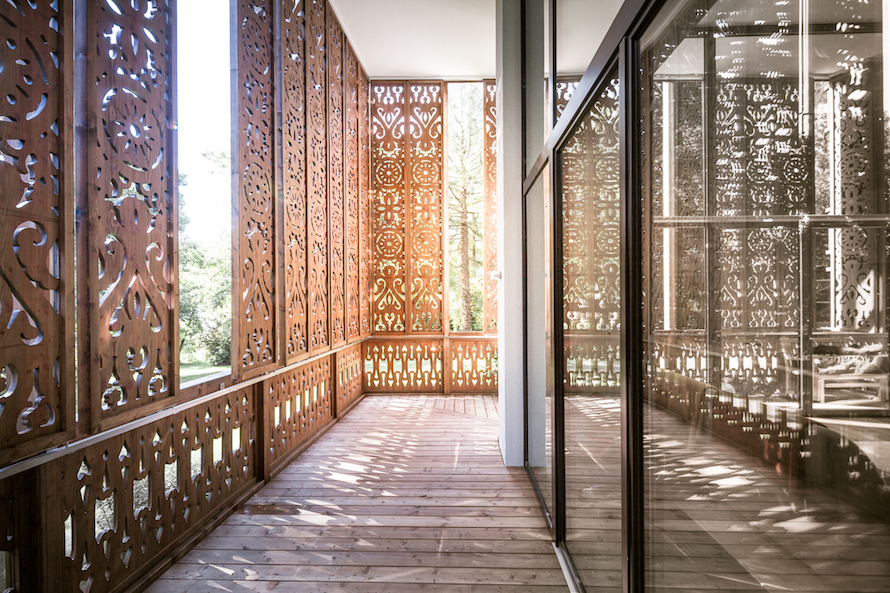 Architect Alexander Diem has created one of the most beautiful —and certainly the most intricate —houses I have ever seen.
The outside of the building eludes the image of a Chinese folding screen, covered entirely with small, elegant cutouts. The shadows from the cutouts dance on the white walls behind the wood, providing a hint of wallpaper when the sun is shining. The holes are symbols which represent food and the harvest, which is fitting as the house sits on a giant plot of lush, green lawn bordered by robust trees and foliage.
The interior of the house is bright and modern, with gorgeous wooden floors and paneling. Villa am See is one of a kind, and establishes Alexander as an incredibly innovative architect with a distinct artistic vision.
See more of architect Alexander Diem's work below…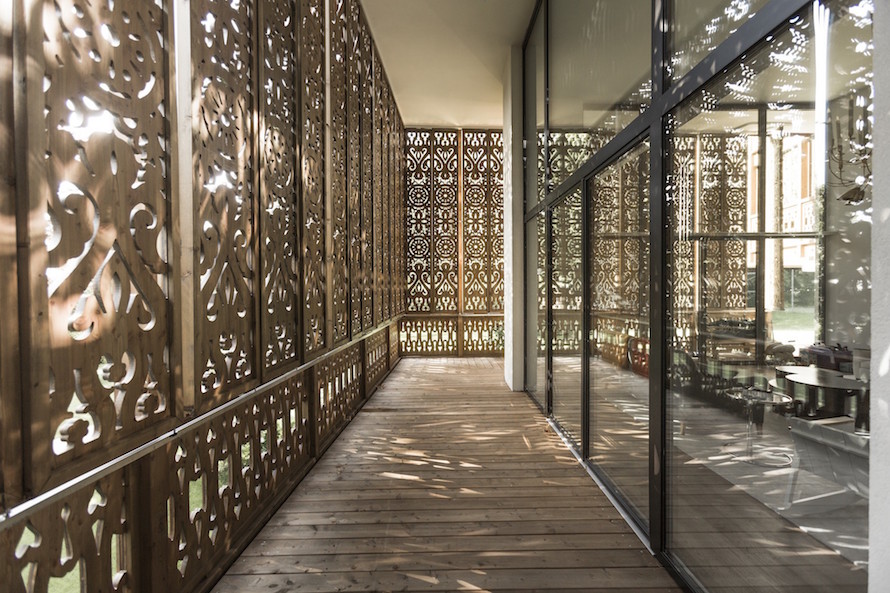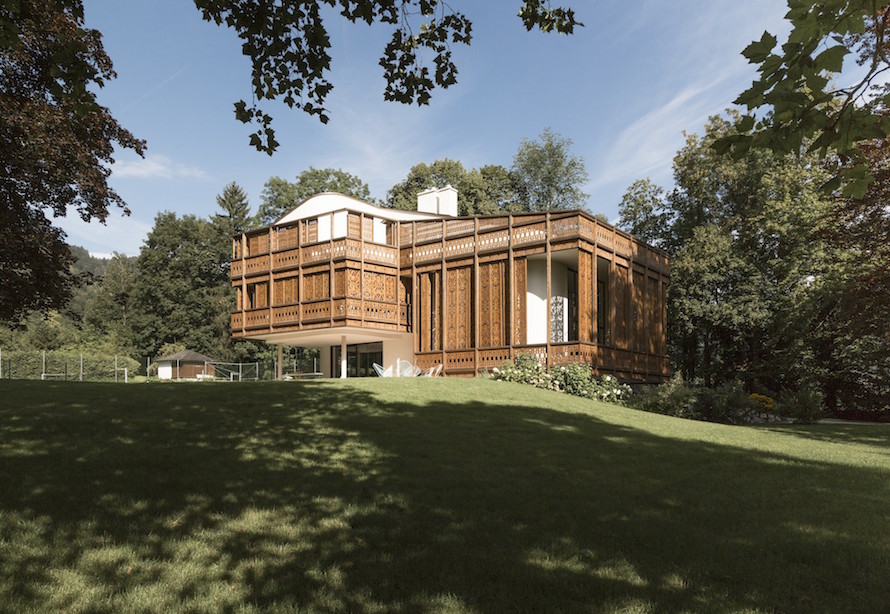 (Images by Andreas Balon for Architect Alexander Diem)
Article written by Artistic Odyssey Contributor: Megan Lierley
Looking for more design inspiration? See more here.