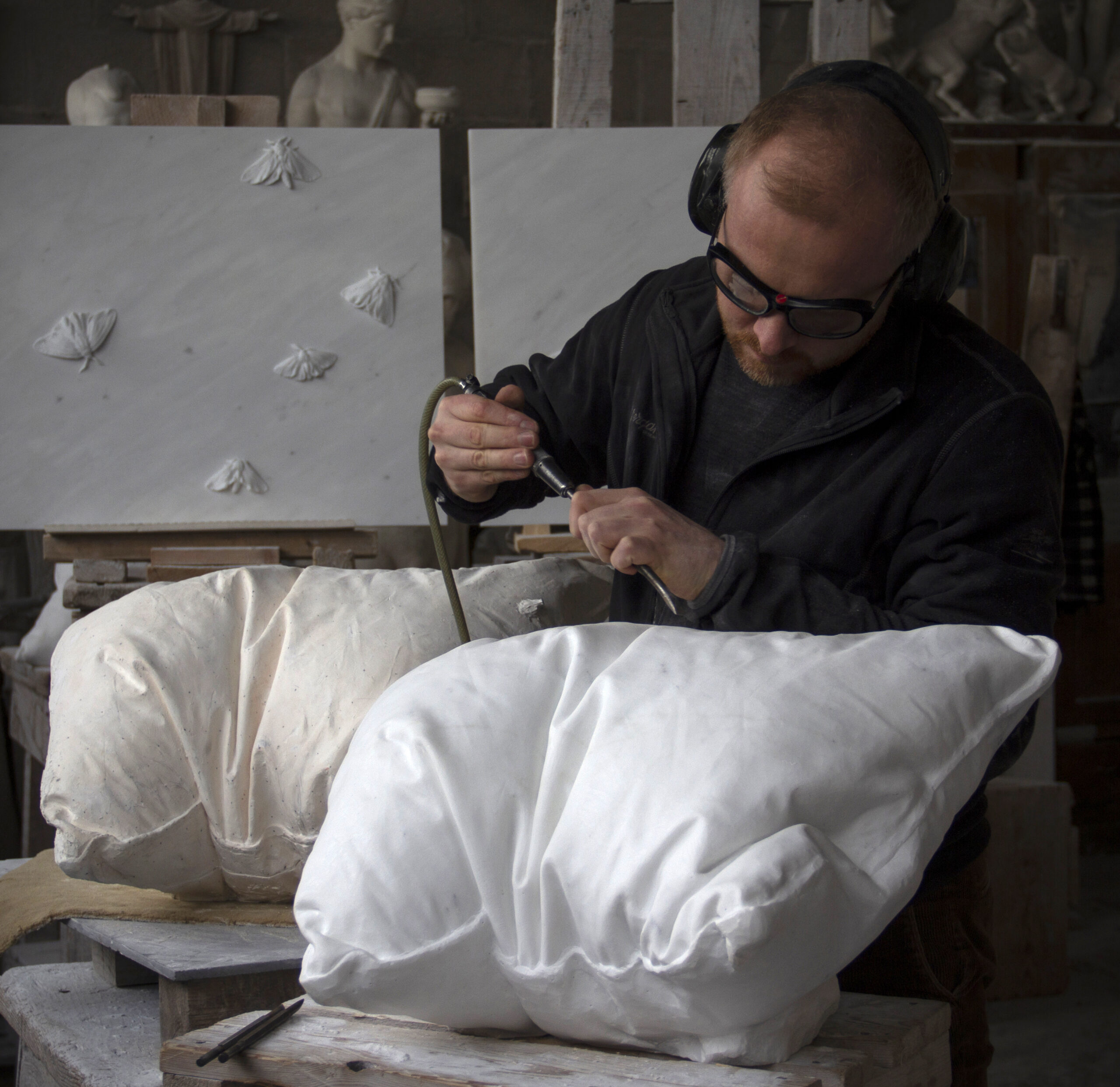 Marble is a material that has been compacted and heated over millions of years. It is known for its strength and durability. Yet, throughout time, artists have manipulated it to give us detailed sculptures that capture the curl of a lock of hair, the movement in a piece of cloth and the curves of the human anatomy.
Artist Håkon Anton Fagerås has outdone himself in this capacity with his 'Down' series.
In this series, Fagerås uses a pneumatic hammer and other carving tools to transform blocks of marble into large white pillows. He is able to recreate the look of a pillow that is so realistic, one may be tempted to put their head down on it to sleep. And while the artwork does not provide the softness one expects from a soft, fluffy mass, the skill and detail that goes into each piece is its own reward.
Artist Håkon Anton Fagerås
Fagerås started out apprenticing at Jan Saether's painting studio, but he found he was more fascinated by the artwork being produced by the sculptor who was working at the studio next door. He began working with the sculptor and eventually went on to further pursue his passion at the Academy of Art in Oslo.
Although the Academy taught Fagerås a lot about what and why he was creating art, he still needed to develop the 'how' aspect. He credits sculptor Marco Giannoni with helping him hone in on that aspect of his craft. He studied with Giannoni in Pietrasanta, Italy and, to this day, he still works out of studios in both Italy and Oslo.
Of the several materials artists can use for sculpting, Fagerås has always preferred marble. He appreciates its fragility and its ability to express detail and emotion.
Throughout the years, Fagerås has produced a variety of pieces, mostly based on the human form. His Down series takes him in a different direction for its unique take on marble sculpture.
The Down Series by Artist Håkon Anton Fagerås
The artist first began working on the Down series in 2018. Indeed, his pieces are amazing in their ability to show the softness and fragility of an inanimate object such as a pillow carved in a block of marble, but the artist also sees something deeper in his artwork. "Even though a sculpture of a pillow often brings a smile to many people's faces, I find the pillow a beautiful symbol of life; life begins and ends in bed, and some of life's most beautiful and some of life's hardest moments are spent there."
And while Fagerås' Down pieces look quite realistic, the artist's insists that for him it is not about creating a literal portrayal of something. He is more about promoting an atmosphere, sensation or emotion to those viewing his artwork. Fageras' skill is truly captured in this series. His ability to recreate the natural postures of the pillow, the creases of the material and the softness of the filling is completely awe-inspiring.
Fagerås' series has put the artist's work in the spotlight over the past few years. He has also included his pillow pieces in his sculpture exhibition at the Vigeland Museum in Norway.
You can find more of Fagerås' work by visiting his website or Instagram.
Ultimately, Fagerås Down series bring marble sculpture to another level. He has definitely made his mark on the art world with these unique pieces.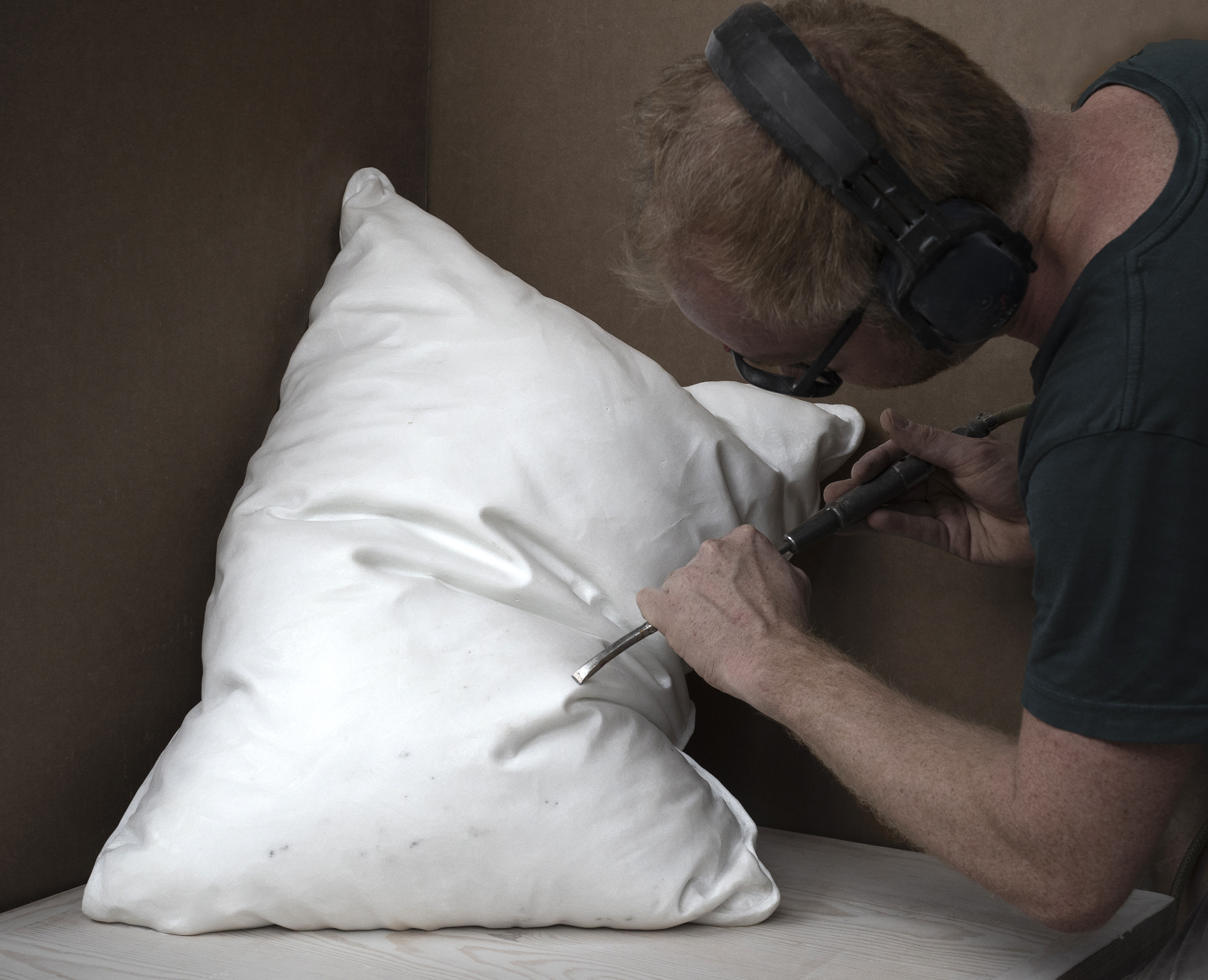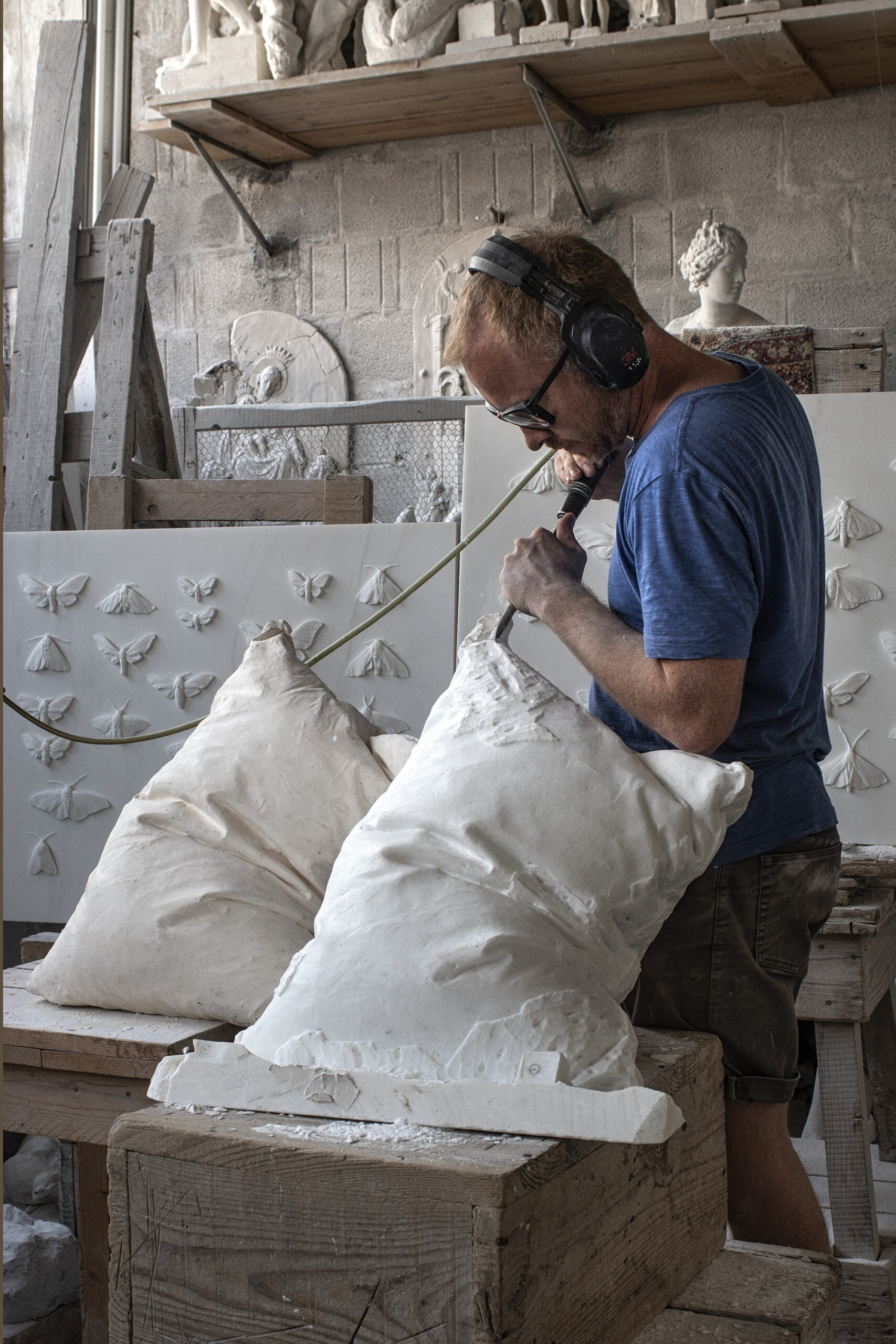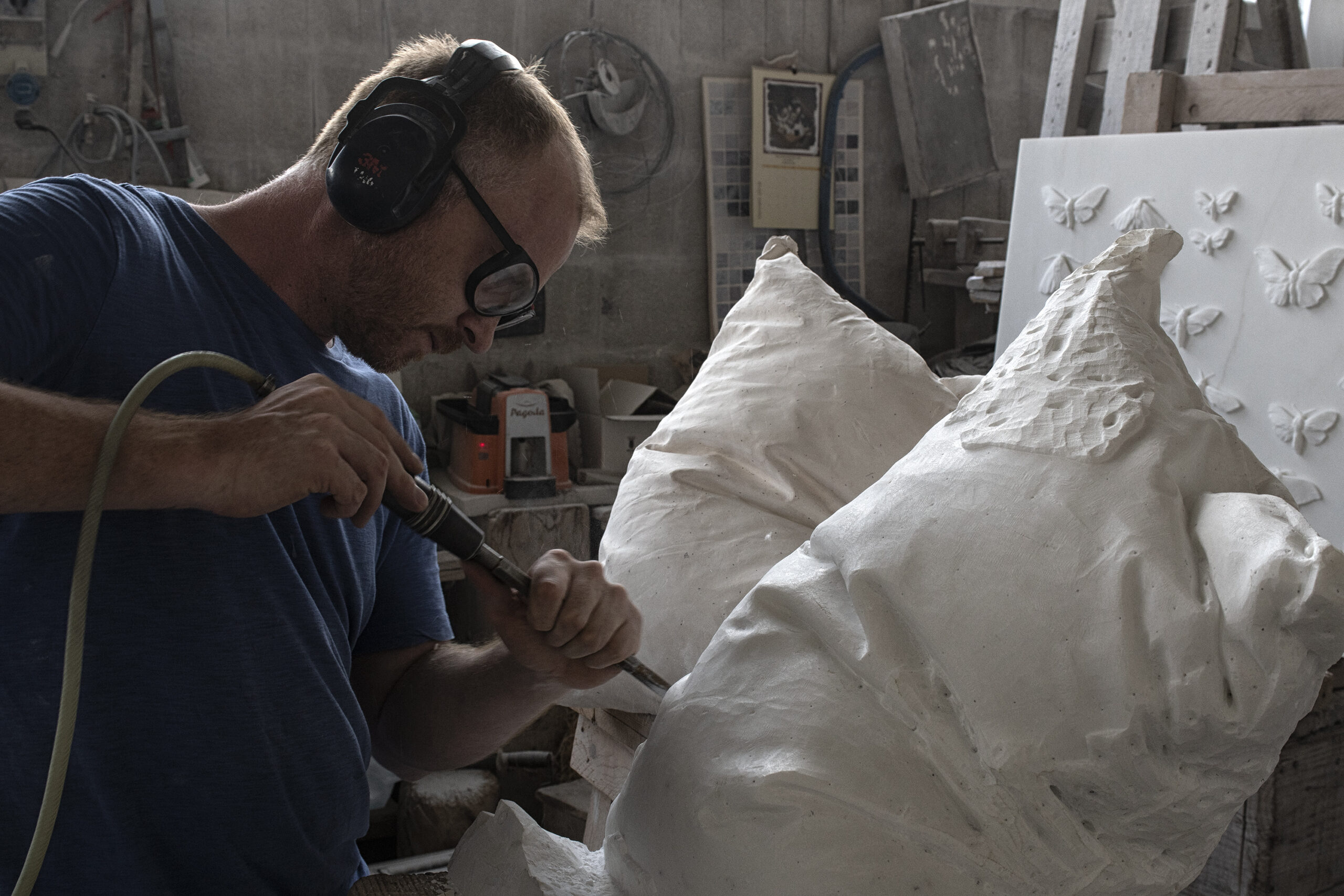 All images courtesy of Håkon Anton Fagerås
Looking for more art inspiration? Find more exclusive artist spotlights here.