La Villette En Suites by Swiss Artist Felice Varini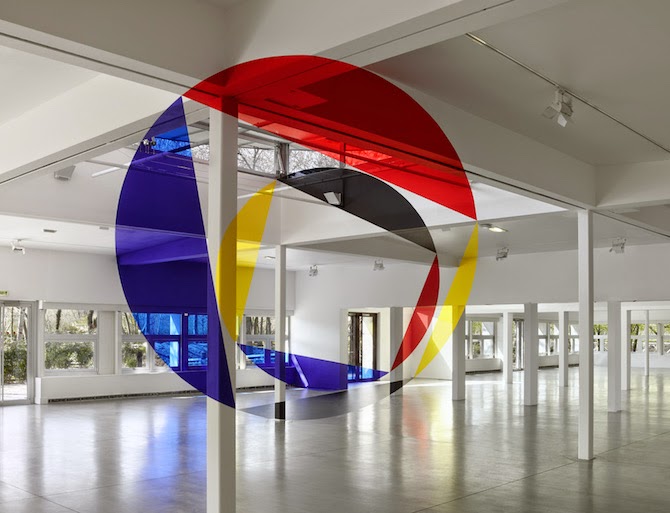 Swiss artist Felice Varini, created another grand installation called "La Villette En Suites," the geometric works are designed to create an optical illusion, which can only be viewed at a specific viewpoint. Viewing his work, you can see how Varini uses geometric shapes in vibrant colors to capture both the viewer's eye and to twist the perception of reality. The installation is on display at the Parc de la Villette until September 13, 2015.
See more of Varini's work here. See his previous work here.