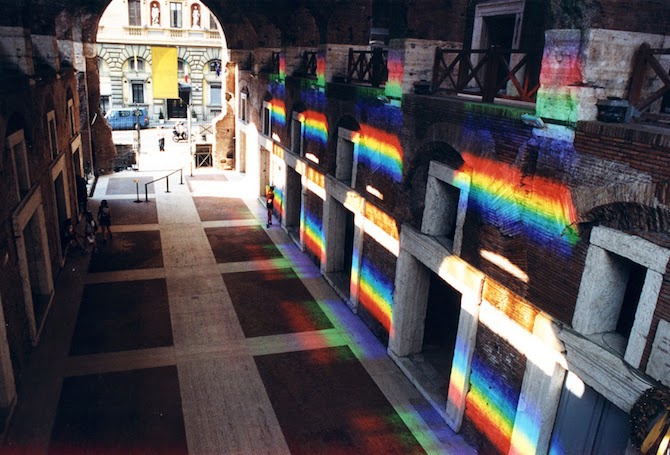 Part art, part architecture, American artist Peter Erskine transforms spaces into mystical architectural installations. Erskine uses laser-cut prisms and mirrors to fill spaces with light on various surfaces in order to create a new feeling to the environment.
The artist has incorporated the laser-cut prisms and mirrors into sunlight since the 1990s to create unique interior and exterior architectural installations across the globe.
The end result provides the space with a colorful almost rainbow-like effect, bringing to mind how transformative a space can become with just the use of light.
You can see more of artist Peter Erskine's work here.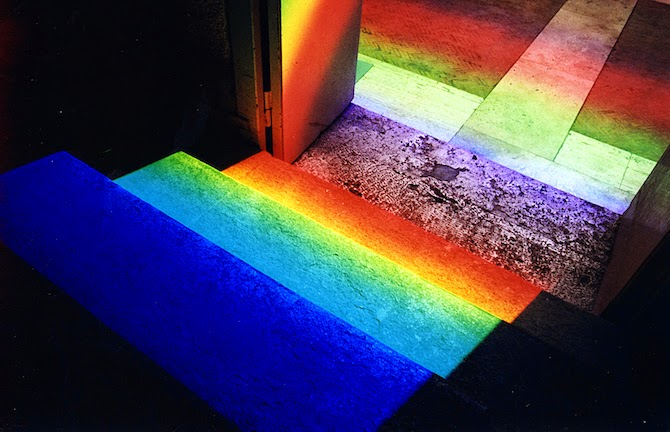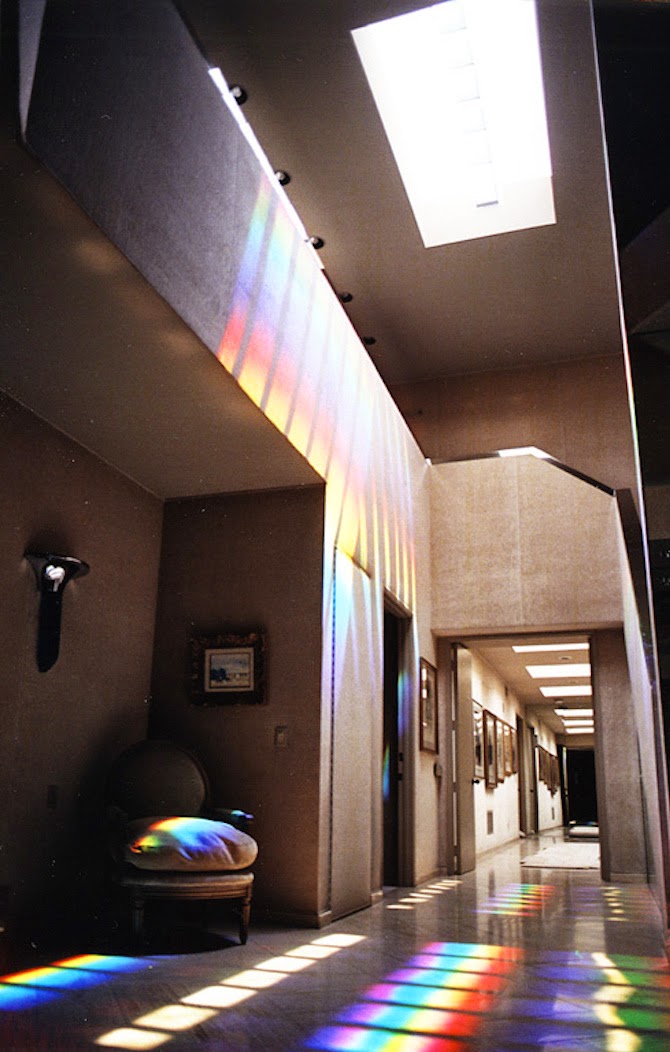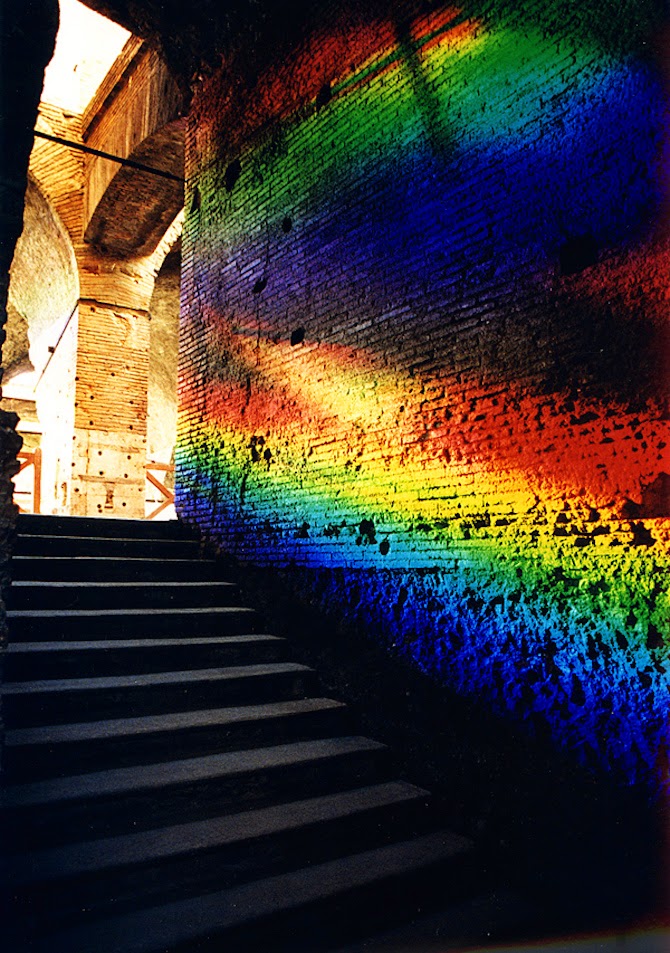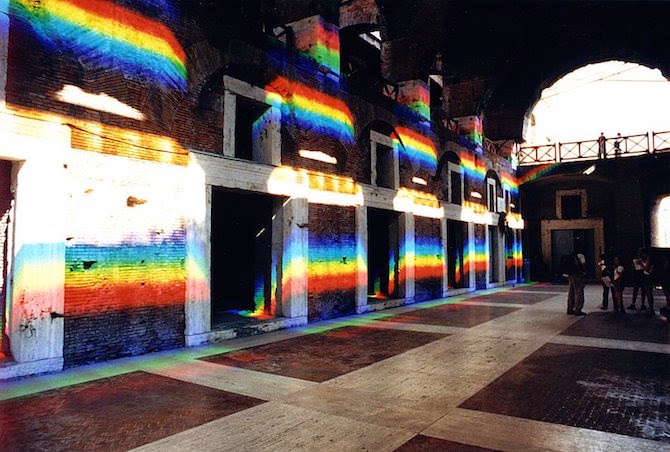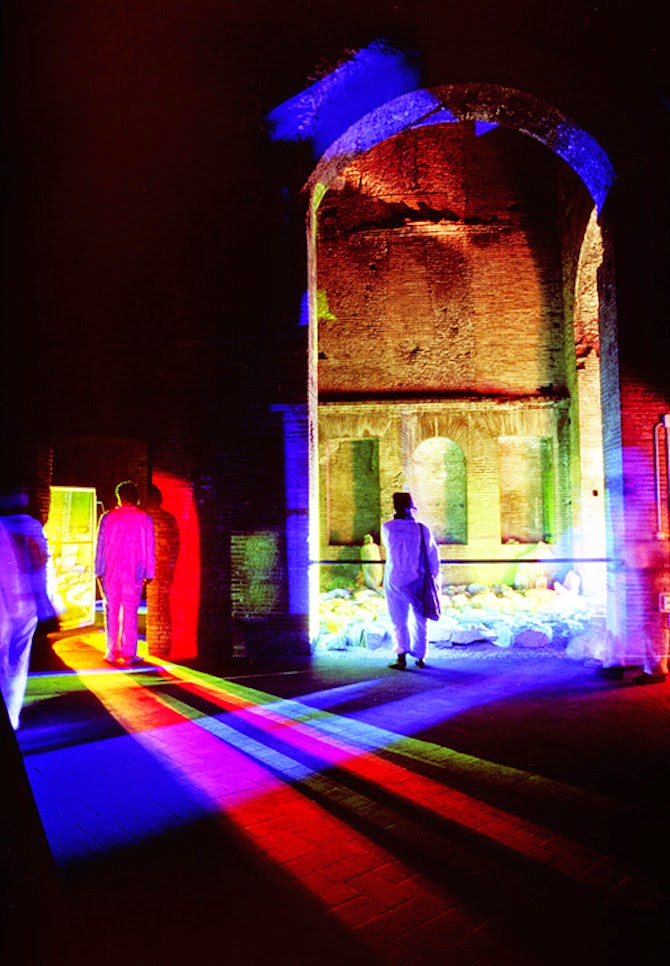 (Images via: Peter Erskine)