Wooden Vases Made Out Of Pencils by Studio Markunpoika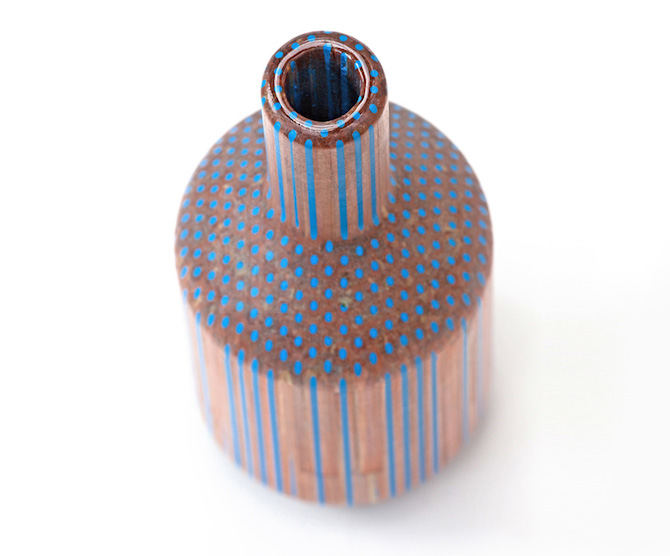 Studio Markunpoika created vases out of the most unlikely object, pencils. In a series called: Amalgamated, the pencils are glued together to form a solid block. Then, the pieces are shaped using a lathe. From Studio Markunpoika:
"Amalgamated' is a collection which explores the relationship of a mass produced 'tool' and its individual purpose. The beauty of the pencil as an object seems to go unnoticed if utilised only for their primary purpose. "Amalgamated" is a visual and tactile investigation by using pencils as a raw material. This holistic principle has been the fundament for creating this set of vases; let the pencils become a thing themselves."
Pretty impressive, right? Be sure to check out the video below.
(Images + Quote: Studio Markunpoika)