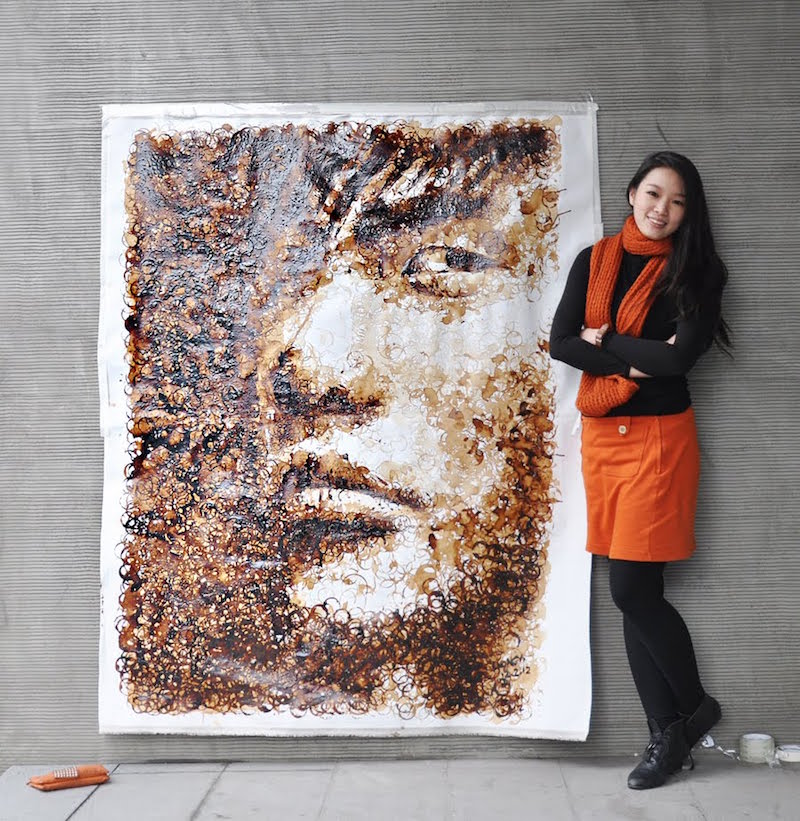 Red Hong Yi has made a name for herself creating art without a paint brush. In her latest work, artist Red Hong Yi uses a cup of coffee to create coffee rings on a canvas for her portrait. The artist was inspired by a Jay Chou's song called Secret, she explains:
"The singer tells a tale of heartache, of a woman who has travelled through time from 1979 and met Jay in 1999, where they fall in love. She then goes back to 1979 and sketches a portrait of him. My painting is meant to look like a sepia-toned old photograph, so as to capture the essence of his story."
The result is amazing, if you like to Red Hong Yi's process for yourself check out the video below.
(Images courtesy Red Hong Yi)
P.S. Seed portraits, anyone?