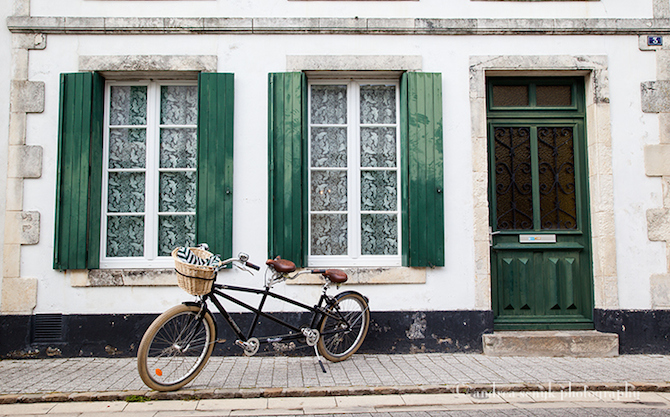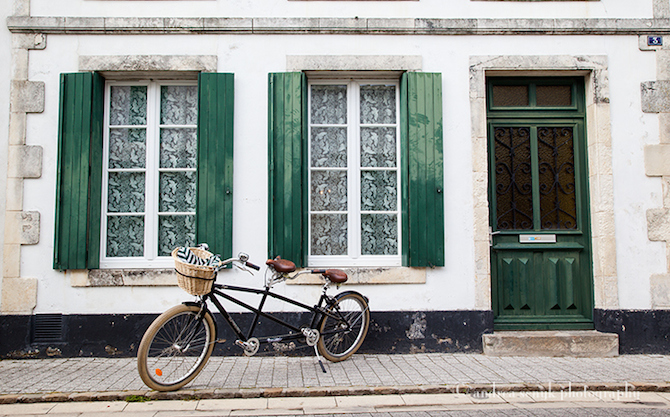 For our new travel series, we asked photographers, artists and designers to share their travel tips and suggestions. Today, photographer Andrea Senyk shares her tips on visiting Île de Ré, France…
Salmon, Sea Spider, Tiger Shrimp, Mussels, Bar Fillets and well baguette. A lot of baguette. This is what I ate for 10 days on the Île de Ré in France. Traveling to the West coast of France brings me to a place full of excellent seafood and so much life and love. The people are friendly, happy and life moves at a pace incomprehensible to one in the city. Slow, free and easy. It is possible to spend as much time as you like on this island, as it has so much to offer. This is my 5th time visiting, and I discover new places and things each time.
You can access the Île de Ré by driving across a very long bridge from the coastal city of La Rochelle. This 30 km long and 5km wide island has various accommodations from family campgrounds to luxurious hotels and spas.
You can bike to and from the different villages and towns via many amazing bike paths, take the windy roads by car or stay in one town. The island offers an innumerable amount of beaches and many cute harbor towns for exploring and shopping. Those looking to catch some rays in a place full of artisans, artists, and good food, this is the place to go. It does get very busy in the summer months (July & August). So, I would recommend visiting in the off season for the best experience. I am so happy to be able to return again and again and I hope you will one day as well. Enjoy!
Contributor:
Hi, my name is Andrea, and I have 3 passions, Love, Food, and Photography. My approach to photography is simple and fresh. I prefer using natural light when creating an image and work hard to develop an artistic photo, whether it be for a client or as a self project. I jump at any chance I can to explore a new place and try to tell a story with my images to convey as much as I can to others without words. I was born and raised in Ontario, Canada, but my camera and my heart have led me far from home to Munich, Germany, where I currently live and work. Feel free to get in touch! Visit Andrea's website here.
All Images by: Andrea Senyk
Find more travel guide's here.