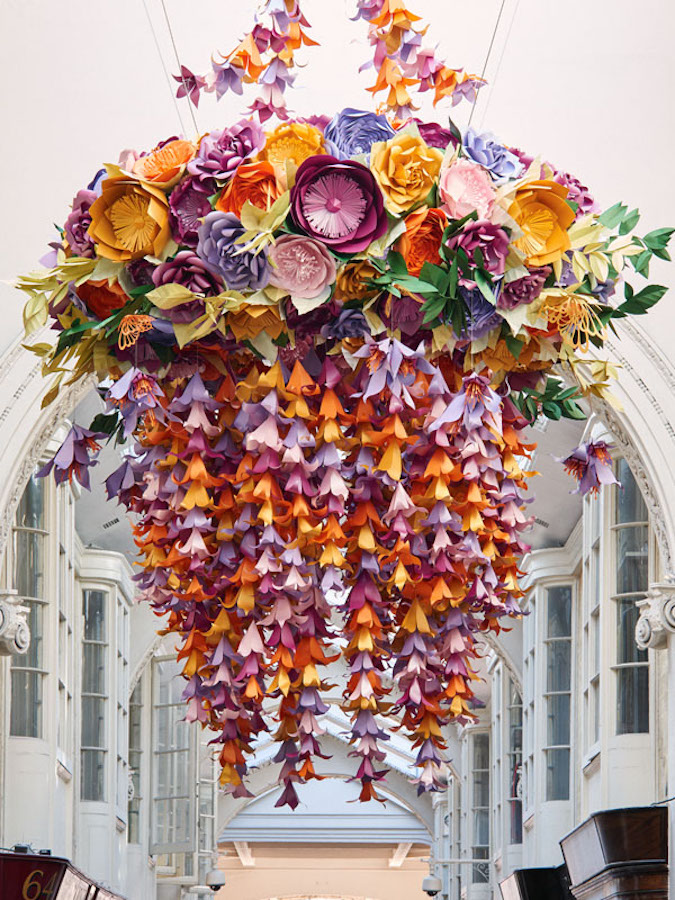 Artist Zoe Bradley creates stunning works entirely from paper. Thousands of pieces of paper flowers were used to create two large floral chandeliers. The project was commissioned by London's Burlington Arcade. Inspired by the outdoor installation of Cloud Gate by Anish Kapoor, Bradley embarked on creating a unique paper based piece that consisted of 1860 iridescent paper flowers. Each of the paper flowers, leaves, and even the stamen was cut and hand sculpted.
Bradley explained that her goal was to, "… transport the public into an exotic garden on their visit to Burlington Arcade." What makes these stunning floral chandeliers stand out is the use of vibrant colors, which transform the environment into a soft and inviting space.
See more of her work below.