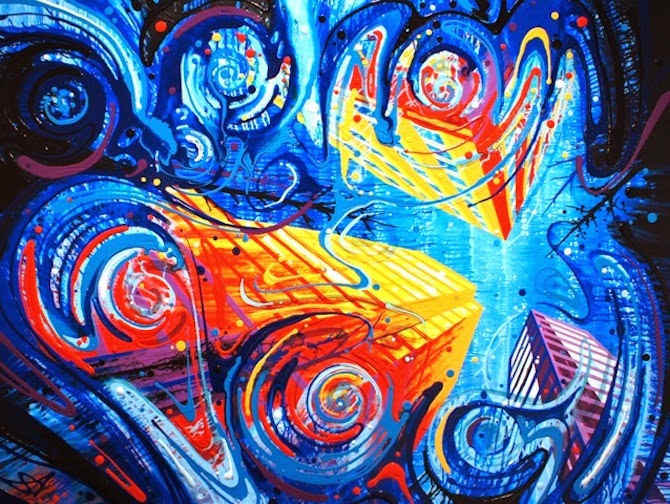 Toronto-based artist Amy Shackleton creates unique landscape paintings. Using a drip technique, Shackleton builds up layers of color by squeezing the paint bottles onto the canvas, rotating the canvas to guide each paint drip in order create her desired effects.
"My paintings are intended to portray urban life at its best, demonstrating ways that we can work with nature rather than against it. I explore continually evolving approaches to preserving our environment, living more efficiently, and using fewer natural resources," she says. "My art suggests how we can implement innovative solutions for city planning and development with minimal impact on surrounding habitats."
Shackleton's unique artworks will be a treat for those who have an opportunity to view them in person. The artist will be having her first U.S. solo exhibition, titled "Down The Road," on August 7th and 8th, 2014, at Mike Wright Gallery. If you're in Denver, be sure to check out the exhibition where Shackleton will also be demonstrating live.
P.S. See more of Amy's work
here.