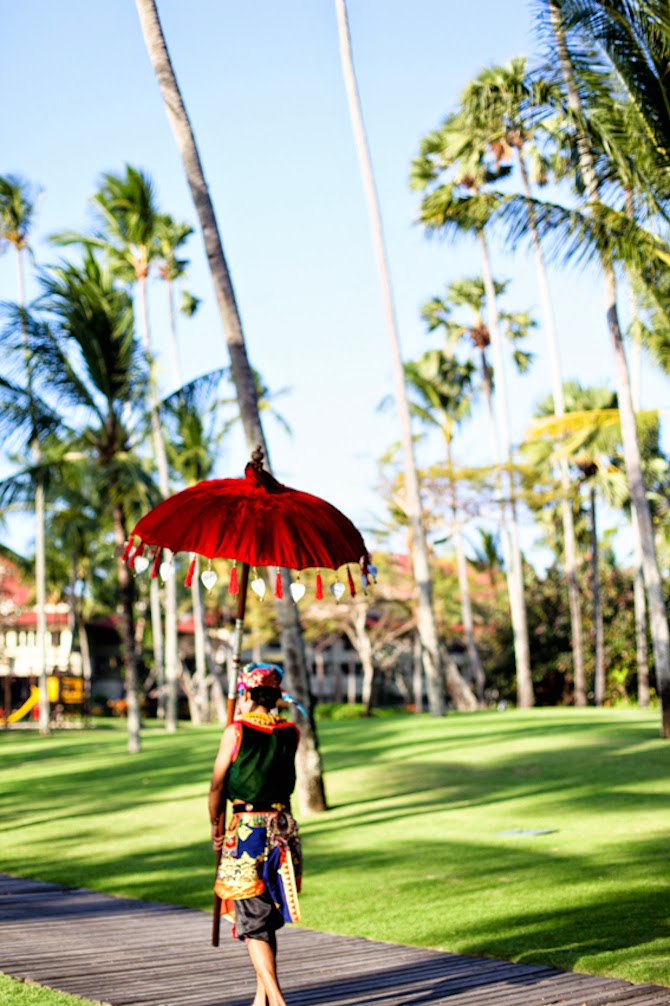 For our new travel series, we have asked photographers, artists and designers to share their travel tips and suggestions. So, today, photographer Kayla Beiler is sharing her guide to Bali, Indonesia, which is absolutely stunning! Check it out…
What to do in Bali? I feel I have so much to say about the wonderful world of Bali, but I am going to try and leave most of it up to the pictures! Bali has long been a place I have wanted to visit, and I am so thankful I finally did!  I was certainly surprised to see how developed it is here, and how it caters to every type of traveller. We stayed in Seminyak for five days and Sanur for two, and would highly recommend both, for different reasons.
Things To Do in Bali, Indonesia
Seminyak was by far my favourite spot, with elegant restaurants, nightlife, and shopping. I feel I have to point out three recommendations of restaurants you MUST try while visiting Seminyak.
Cafe Zucchini, which served amazing organic salads and fresh sandwiches. My top plate, and very simple was choosing three salads from the salad bar. Easy, and healthy! A great place for lunch.
"The Junction" was our favourite dinner spot. It's so unique from the outside, and their menu was affordable and tasty!
Finally, try "Potato Head" for drinks and the coolest night-time ambiance! We were blown away just driving into the parking lot. First by the firework display just as we pulled up, and then by the architecture! And this picture doesn't even do it justice.
I'm going to finish off my blabbering with a couple stops you must make along the way on this beautiful island. Here are a couple trips I found worthwhile, even if it puts you out of your comfort zone.
Six Trip tips for Bali / Bali things to do places to visit
1. Tasting the world best Babi Guling. Yes, babi guling is Bali's traditional dish, which is suckling pig. The best place to try it, is in Ubud at a famous place called Ibu Oka.
2. Visiting Ketut Liyer in Ubud. We all know him from "Eat Pray Love" with Julia Roberts, but to see him in person is magical! He read my palm and went on to tell me what my facial features revealed. I always had a concern with my pointy nose, but apparently it brings luck. He did tell me some very cute, and somewhat interesting things that will be headed my way, and focused a lot on my boyfriend Adam, who he kept referring to as my husband!
3. Sacred Monkey Forest, Ubud. Yes, I know after my 4 rabis shots this year, I should have learned my lesson to stay away from monkeys…and all other animals from other countries… but I clearly cannot help myself. This place was so beautiful! Beware though, the monkey's are a little aggressive. Thankfully, from my scratch and bite last year, I was more cautious and kept my distance!
4. Jimbaran Beach – to get away from the crazy hustle bustle, we chose Jimbaran beach. Way to the left you've got all the seafood restaurants, and way to the right you've got the fisherman who catch them. And in the middle you can enjoy the nice sandy beach, and waves. I took more interest in the people of this community while my man hit the waves.
5. Seeing the traditional Balinese culture. We were lucky enough to stumble across the locals in their traditional uniform in celebration of the full moon. During out visit to Jimbaran beach, these people were putting on a show for the guests staying at a hotel just off the beach.
6. Heading west to Canggu. If you want to know where to surf in Bali, Canggu is it! We stopped at Echo Beach for lunch, and the unique sea wall.
I hope you enjoyed a glimpse at the fun I had in Bali, one week was not long enough…as it never is, but I'm so thankful I made it over this way and was able to capture the sweet side to life!

Info about Kayla Beiler:
Kayla Beiler is a Vancouver, British Columbia wedding and portrait photographer. Much of her time building her photography career has been spent traveling the world and capturing life as she sees it. Helping those around her pick and choose the ultimate destination is what she strives to do. See more of Kayla's photography here, and connect with her on Instagram and Facebook.
Thanks to Kayla for sharing her recommendations!
(Images: Kayla Beiler)