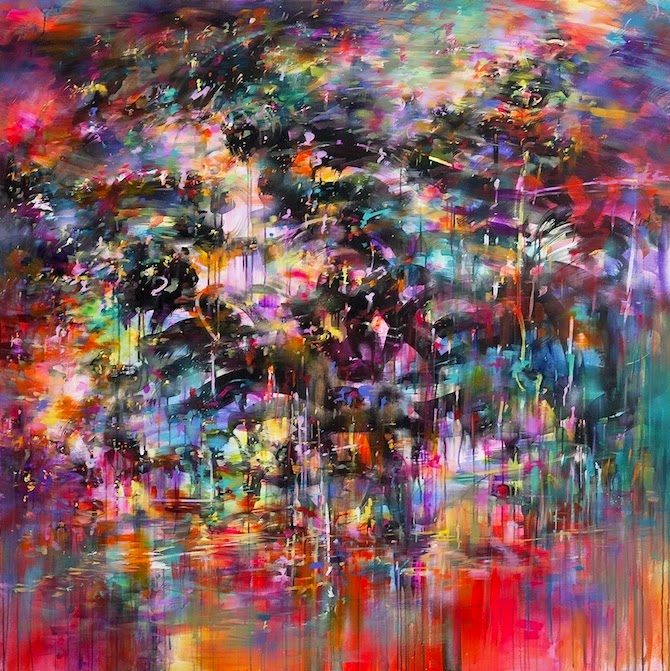 Using mostly acrylic and spray paints, Mr Jago's work is colorful, mesmerizing, and futuristic. His most recent exhibit showcases abstract paintings of robots. Based in Briston, UK,  Mr Jago masterfully combines his graffiti aesthetic with postmodern blurred shapes and lines to create pieces that are complex yet relaxing (and overall, very fun to look at!).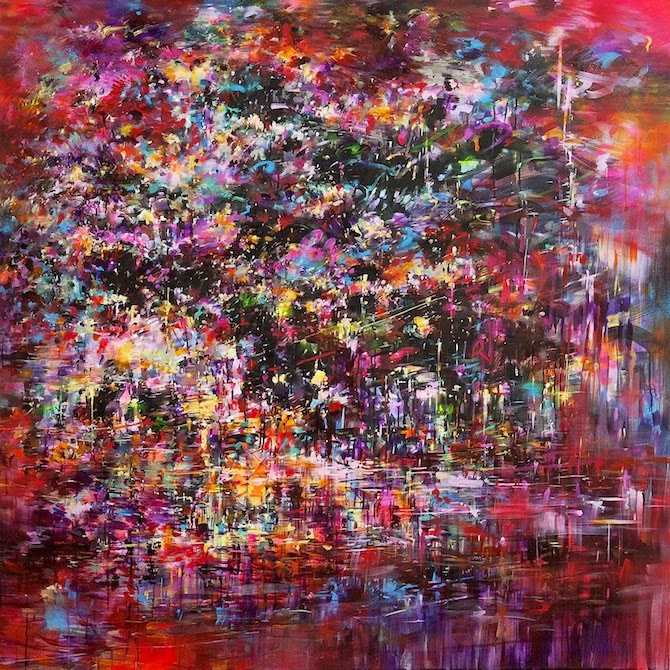 —Article written by Artistic Odyssey Contributor: Megan Lierley
Find more artist spotlight's here.