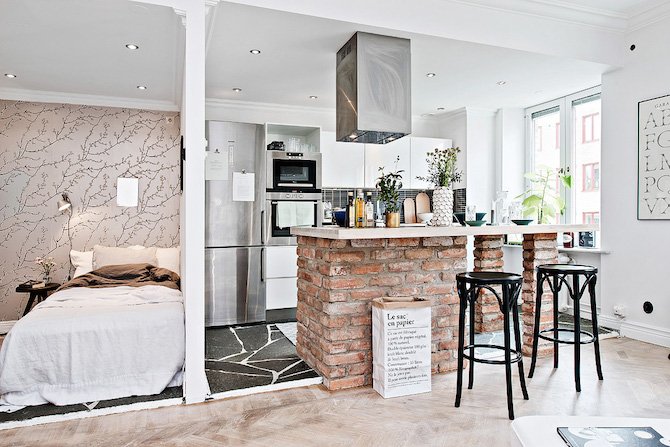 Here's an apartment that has really made full use of the space, without looking crowded. This studio apartment is the perfect example of how thoughtful planning and specific furniture choices make this space feel more open and spacious. A couple of super skinny accent tables are placed throughout the small space, which helps eliminate the small space feeling.
This studio apartment gives a new meaning to small living spaces. A small wall divides the bedroom area from the kitchen, and the living space. Each area is creatively unique. The bedroom wallpaper adds a nice soft feminine feel. The kitchen is modern, yet bold with the eye catching exposed brick island. The living area's soft white furnishings and patterns brightens the space. And, the color choice complements the large rectangle windows, which adds a more bright and airy feel to the space. It all just flows so well together.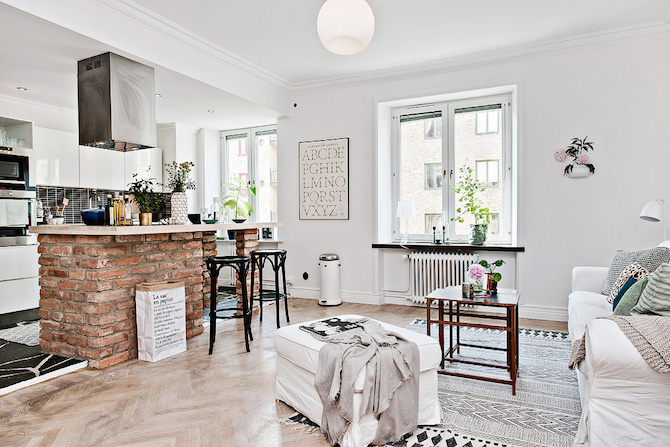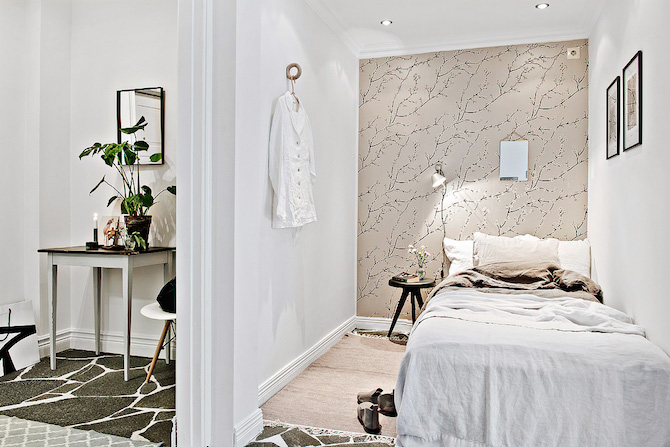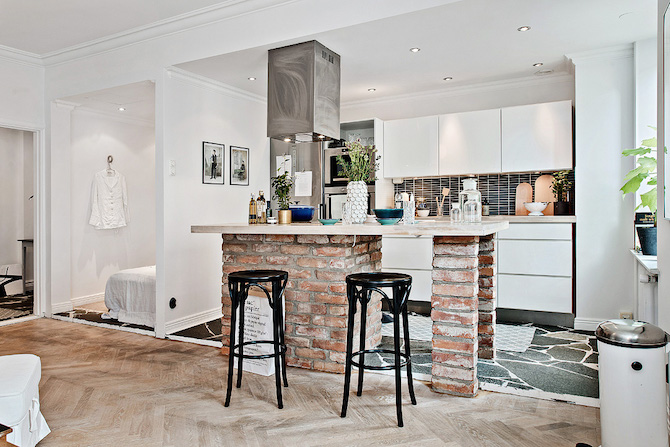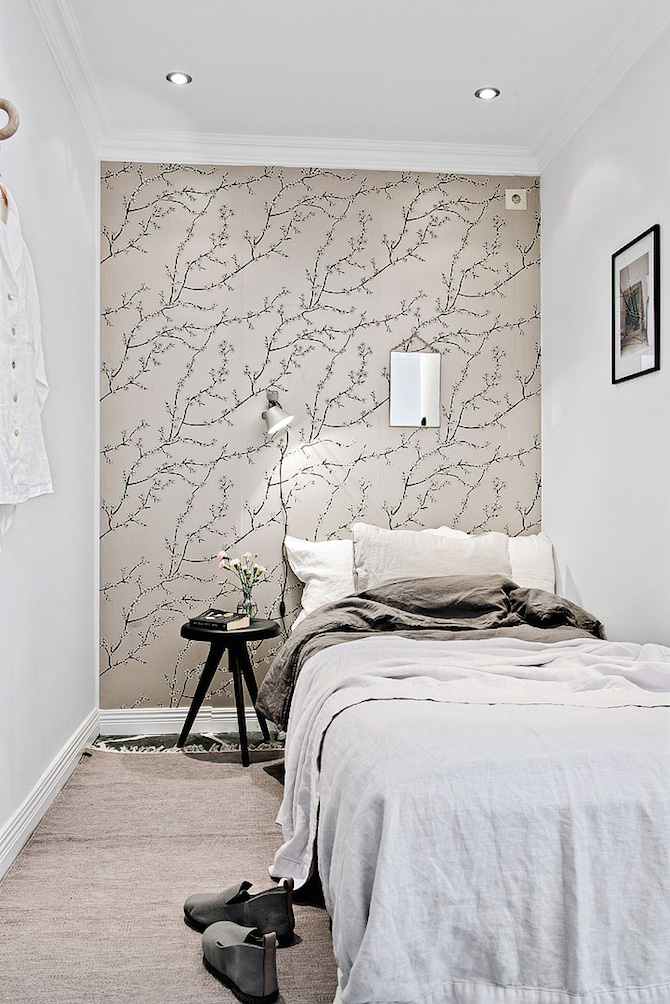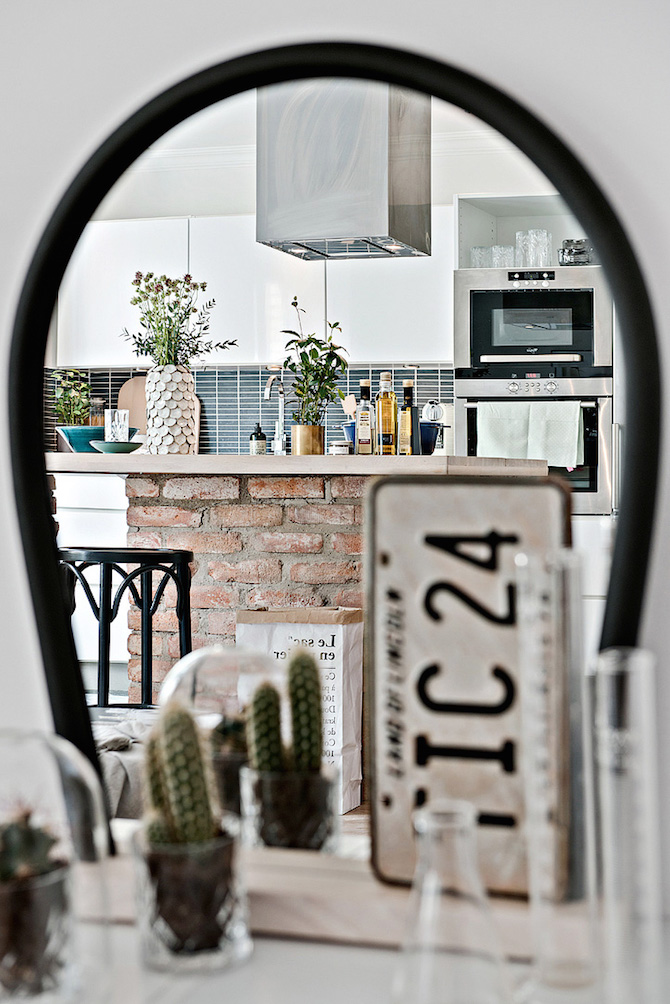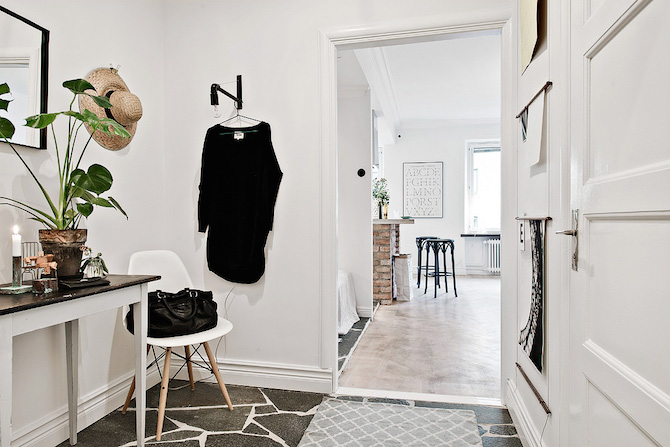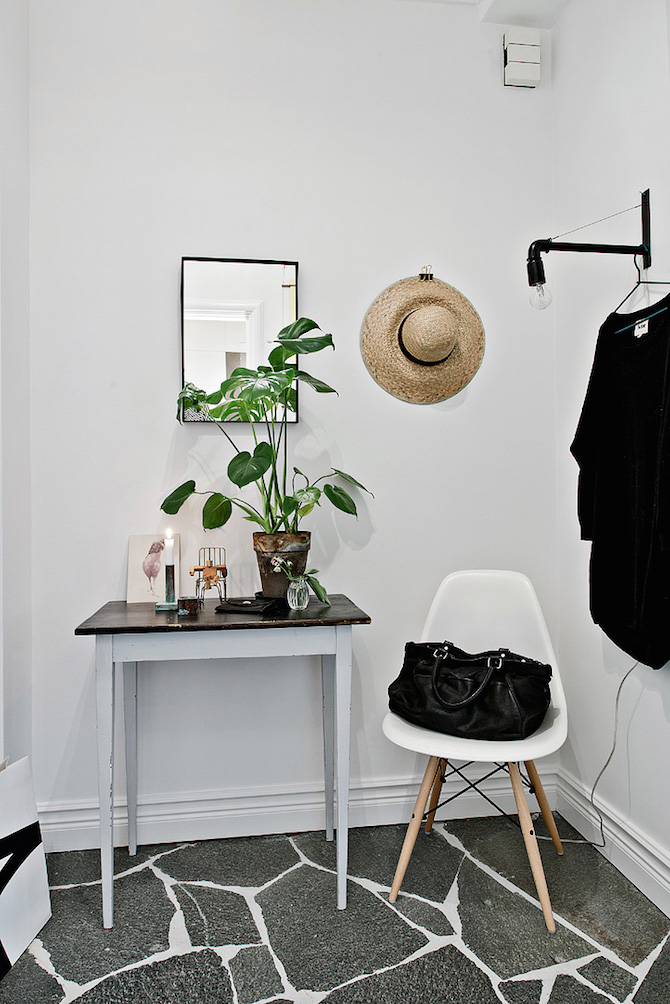 (Images:
Alvhem Makleri Interior
) See more
design inspiration here.