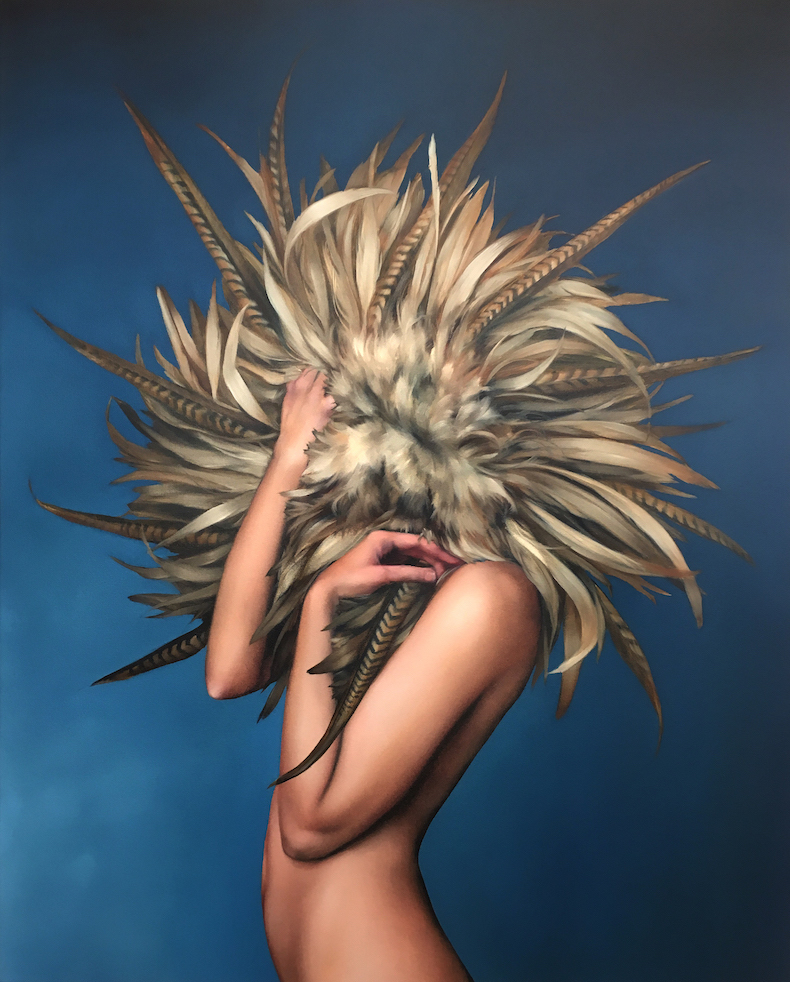 London-based painter Amy Judd cites the connection between women and nature in traditional mythologies and folklores as her inspiration. In many of Judd's recent works, depictions of female figures with flowers, feathers and birds are the mesmerizing focal point. For Judd, these elements embody strength, femininity, and mystery—which is precisely what it feels like to view her paintings.
In Judd's work, concealment is also a reoccurring theme. In many of her oil paintings, the figures faces are often covered by feathers or turned away from the viewer. "Ambiguity of the figures is very important to me, it gives the viewer a sense of intrigue and mystery, and gives them the room to create their own narrative around the painting," the artist has said of her faceless figures. "I like to hint at a relationship or movement of the figures but if they were to look you in the eye they would already be giving away the story."
Ultimately, Judd's works are the perfect example of realistic portraits that are both whimsical and compelling. Find more of her works at Hicks Gallery.
See more of artist Amy Judd's work below.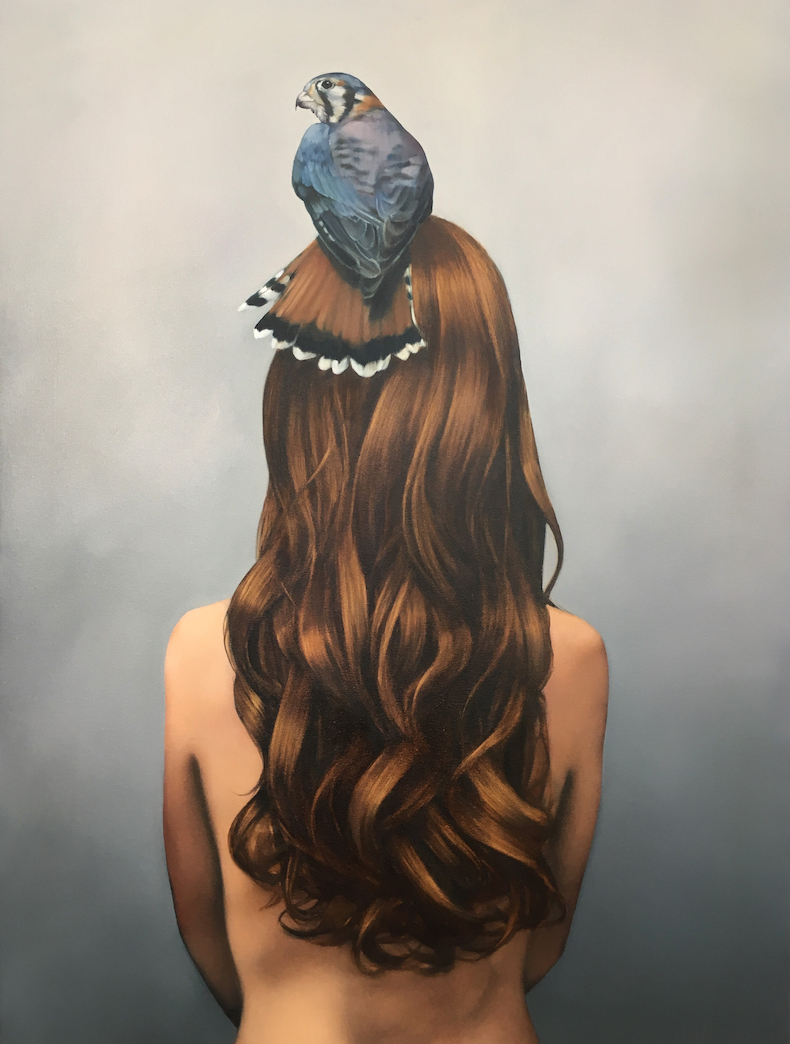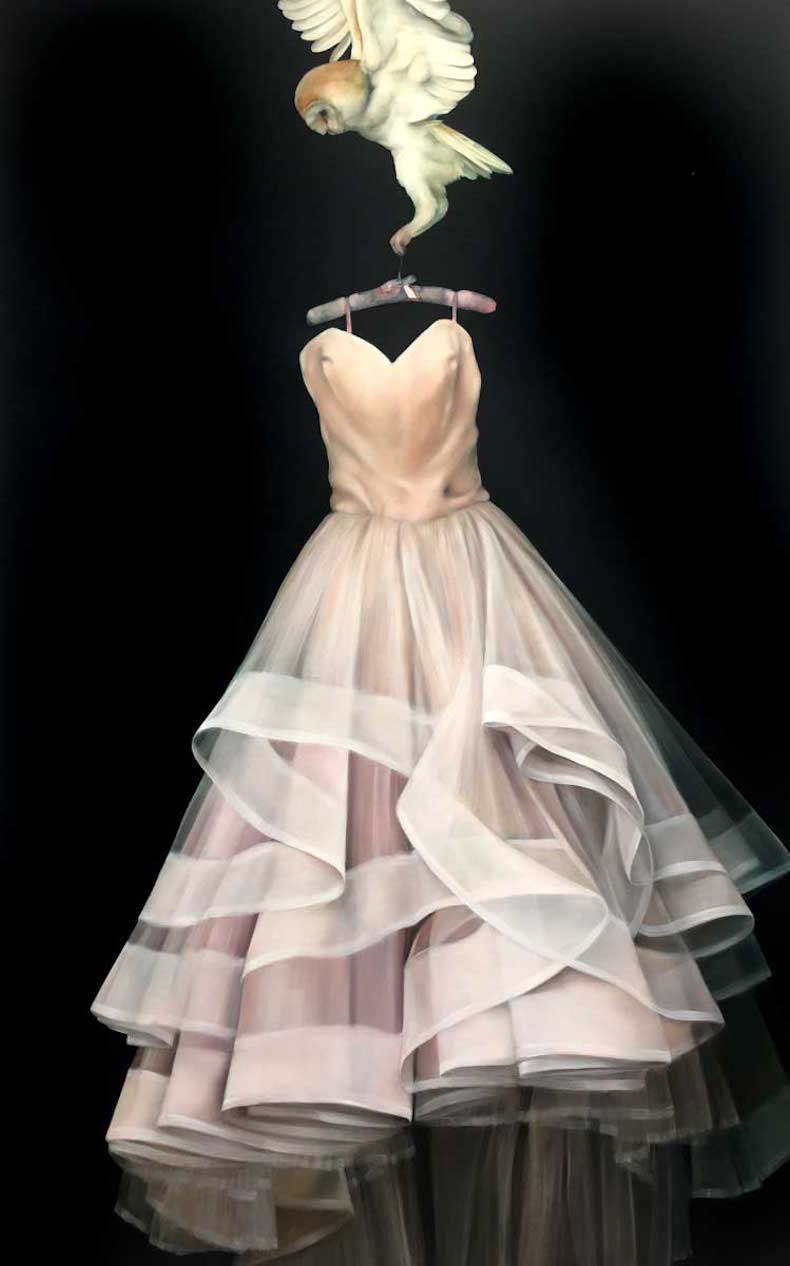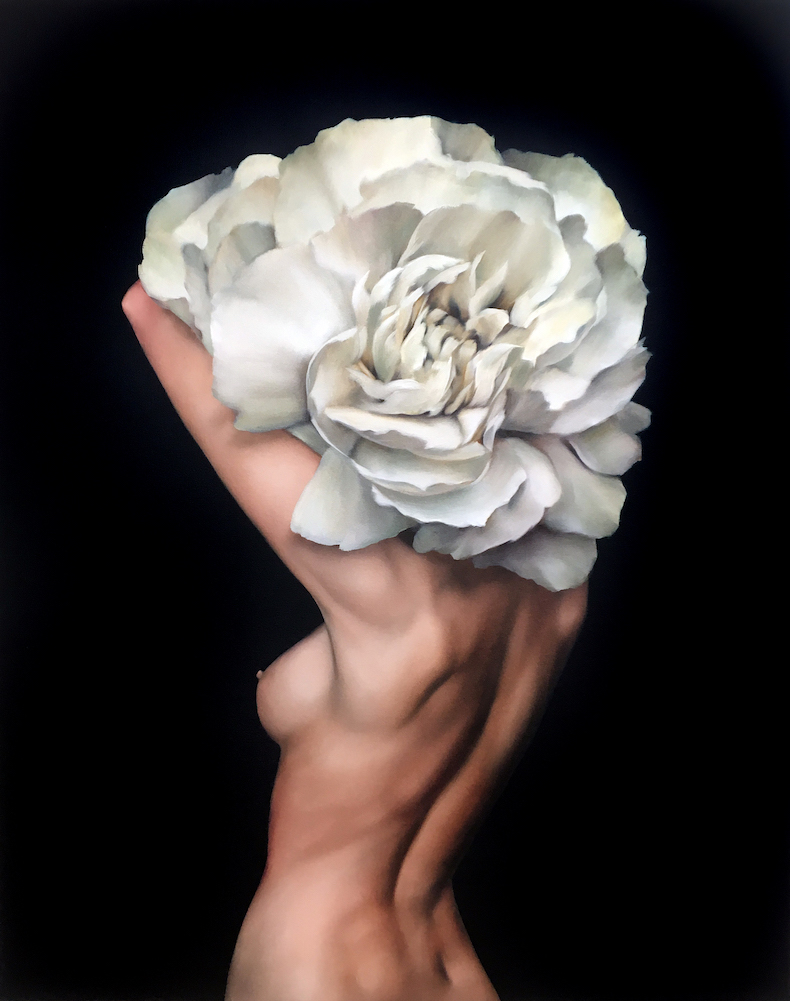 (Images and quote courtesy of Amy Judd and Hicks Gallery)
— Find more artist spotlight's here.