Artist Kumi Yamashita Creates Incredible Portraits with a Single Thread and Nails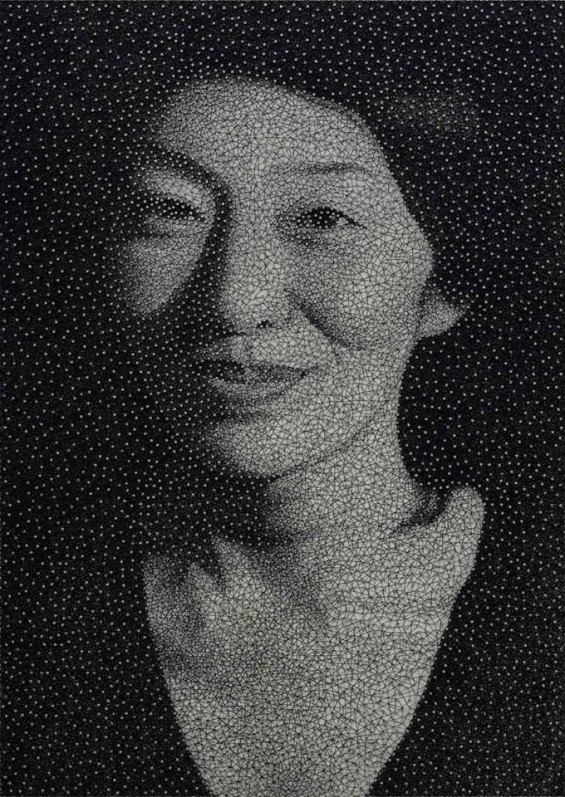 Using a single thread and thousands of small nails on a white panel, artist Kumi Yamashita composes incredibly detailed portraits. In her series, Constellation, the New York City-based artist showcases her intricate technique and imagination by using a single thread and nails to depict a realistic portrait. The results are compelling and captivate the viewer with its splendor.
You can find more of the series below and on her website.
(Left image: detail of Mana. Right Image: Mana)
(Images: Kumi Yamashita)