Artist Spotlight: Tang Chiew Ling
Tang Chiew Ling is an artist and illustrator from Malaysia. Tang's current project, Fashion in Leaves combines fashion sketches and leaves plucked straight from the garden to create a unique spin of leaf art.
Tang has a unique eye, and I just adore the organic feel and aesthetic. I asked Tang more about her project and the inspiration behind it. Here is what she had to share…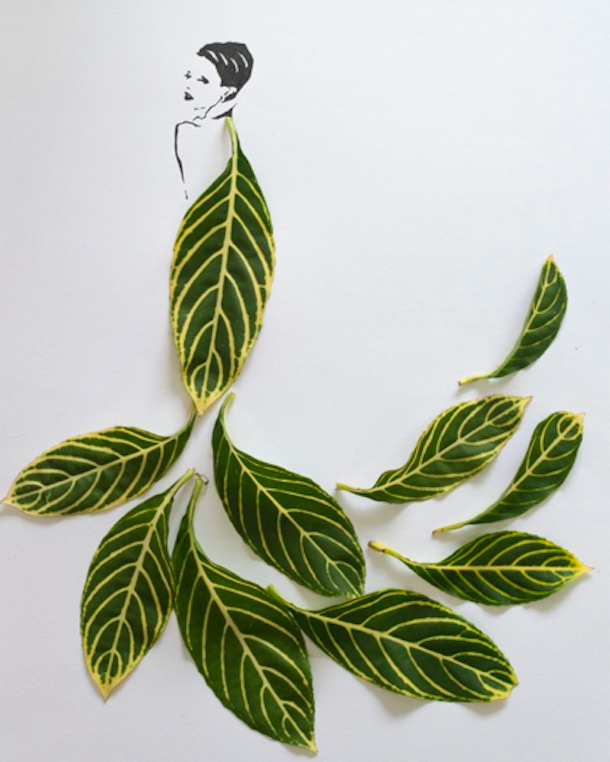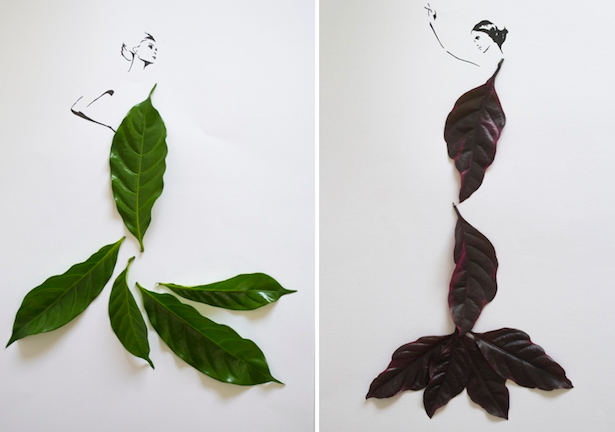 What was it that first drew you to art?
Firstly, I always wanted to create something differently and I like drawing but is using another way to express it, like using objects to create a creative or fun art piece. And so, I come up with my first personal project which called "Leaves Art".

What inspired your latest project,"Fashion in Leaf?"
"Fashion in Leaf" was inspired by leaf and fashion. I was wondering does fashion can be part of leaf art as I'm interested in fashion. I was very surprised to get those such beautiful leaves in a garden. I never thought the leaves can be so beautiful, some of them are full of structures, patterns and lines on it, different colors in a leaf, even is withered leaves. So, I applied them into different types of dresses according to the different types of leaves.

Which of your artworks are you most proud of?
 It's a bit hard to chose one, I think I'd chose all the images in the series of "Fashion in Leaves", because it's really surprised me.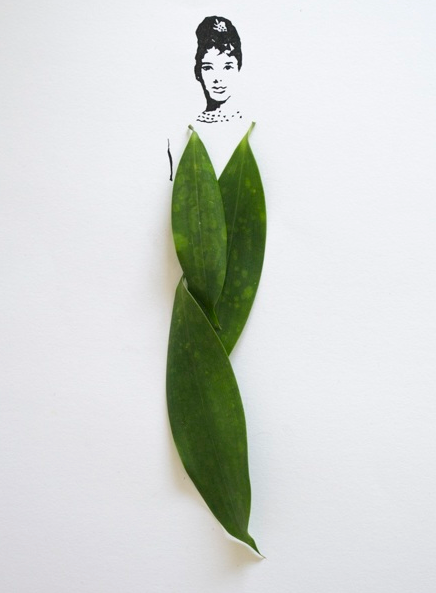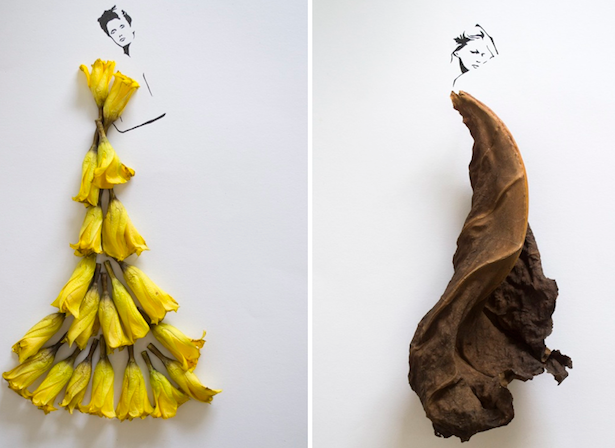 Special thanks to Tang Chiew Ling! To see more of Tang's work here.