Recycled Paper Collages by Nathalie Boutté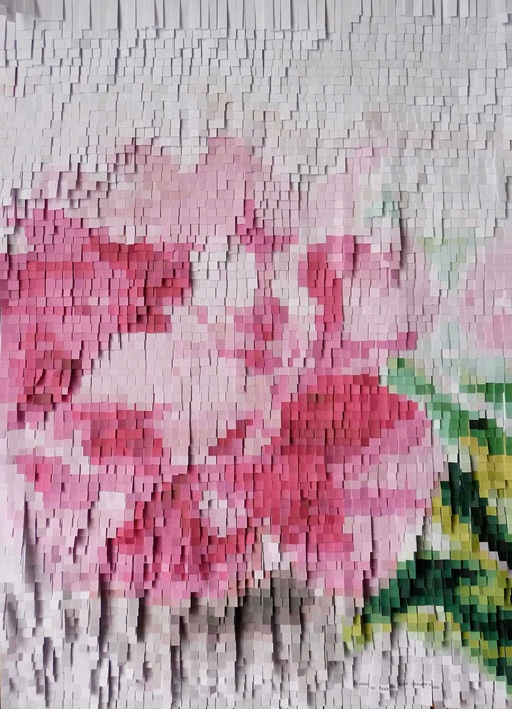 Nathalie Boutté creates paper collages from strips of recycled tissue paper. Each piece is carefully cut and layered upon each other. I like the concept of transforming discarded paper into unique and clever art. Check out more of the Montreuil-based artist works here.
Bonus, anyone can do this concept— it can end up being priceless (thanks to using worn out books, left over papers, etc.) I am a huge fan of re-purposing recycled items (or junk), plenty of items can be reused, and turned into amazing artwork.